True
Life
Fund
True/False is proud to partner with The Crossing as the sponsor of the True Life Fund
The True Life Fund allows us, as viewers, to respond to the stories we see on-screen and create change by offering tangible assistance to the real-life subjects of a new nonfiction film. It acknowledges that documentary filmmakers and festivals thrive because of the stories given to us by people who are often of limited means. The fund serves as a small way for us to repay that gift. Spotlighting one movie each year, we support and honor those who share their stories in front of the camera. Collaborating with filmmakers, whose intimate knowledge of their "characters" enables us to pinpoint needs, we work hard to make sure that this money is given and received with as much thought as possible.
The 2017 True Life Fund film is Quest. The indomitable Rainey family, featured in Quest, will be the recipients of the fund. The Raineys' home studio acts as a creative space and community refuge in North Philadelphia. Christopher "Quest" Rainey hosts Friday night recording sessions and mentors artists in the community. His wife, Christine'a, a.k.a. "Ma Quest," works at a local homeless shelter. What starts as a tender portrait of an American family undergoes a slow-burn transformation into a stunning look at race, class, and community.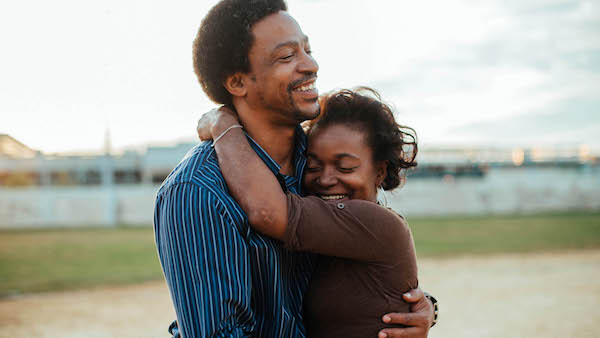 There are many ways to donate. At all True Life Fund screenings, volunteers will pass the hat for the audience to give cash or checks made payable to "True Life Fund." You can also text any amount to 573.818.2151. The Bertha Foundation generously provides $15,000 in matching funds.
Donations to the True Life Fund are tax deductible to the full extent of the law.
HISTORY
2016: In the 10th year of the fund, we exceeded expectations for the TLF selection: Rokhsareh Ghaemmaghami's Sonita. Thanks again to The Crossing's sponsorship, and The Bertha Foundation's matching funds, and our generous audiences we raised $43,500, which will go towards assising Sonita in day-to-day survival and achieving her musical aspirations.
2015: With the continuing generous help from The Crossing and The Bertha Foundation, we were able to raise $35,000 for Adi Rukun, the courageous protagonist of Joshua Oppenheimer's staggering documentary The Look of Silence. Adi plans to use the funds to open his own brick-and-mortar optometry shop in Indonesia.
2014: We collected funds to support the work of the courageous advocates and families featured in Cynthia Hill's Private Violence, and a total of $23,000 was sent to four women featured in the film: $10,000 each to Deanna Walters and Kit Gruelle, plus $1,500 each to Stacy Cox and Naomi Jean Kilpatrick. Once again, the TLF was supported with a generous matching grant from the Bertha Foundation.
2013: We raised a total of $36,760, with $20,000 going to RISC, an organization founded by the film's director Sebastian Junger in honor of his fallen colleague and Restrepo co-director, Tim Hetherington. The remainder was given to The Milton Margai School for the Blind. Thanks again to the Bertha Foundation for their matching grant.

2012: With the help of a generous matching grant from the Bertha Foundation, we distributed $30,000 to the five brave families featured in Lee Hirsch's Bully.

2011: Working closely with The Interrupters director Steve James and the team at Kartemquin, we raised $15,000 to help three real-life Midwestern superheroes Ameena Matthews, Cobe Williams and Eddie Bocanegra of the anti-violence group CeaseFire.

2010: With Enemies of the People co-directors Thet Sambath and Rob Lemkin, the fund sent $10,000 to help Sambath's efforts to interview former members of the Khmer Rogue in Cambodia.

2009: With Burma VJ director Anders Østergaard, we sent over $9,000 to support the intrepid, underground journalists featured in his film Burma VJ to help purchase cameras and other equipment vital to their efforts to document the ongoing revolution in Burma.

2008: With Very Young Girls director David Schisgall and GEMS (Girls Educational & Mentoring Service) founder Rachel Lloyd, the fund raised $9,000 to provide services to girls recovering from the trauma of sexual exploitation.

2007: Working with We Are Together director Paul Taylor and producer Teddy Leifer, the fund raised $8,500 to buy school supplies for the Children of Agape singing choir of South Africa.