PURCHASING INDIVIDUAL TICKETS
FROM THE BOX OFFICE:
If you don't have a pass to the Fest, but would like to attend individual screenings, you can purchase tickets to available films online or at the Ragtag Cinema Box Office (10 Hitt Street) starting at noon on Tuesday, April 20.
Tickets are $15 (at the Ragtag Cinema Box Office, online, at the Park Box Office Tent, and via the Q). Tickets are $20 for Gimme Truth! and Waffles With Wilson. Executive Drive-In tickets are $40 per car.
Student Pricing is $10 at the Park Box Office Tent ONLY. Must present a valid student ID at time of purchase. (Student discount does not apply to the aforementioned special event tickets).
*Please note, there are no refunds on Box Office ticket purchases*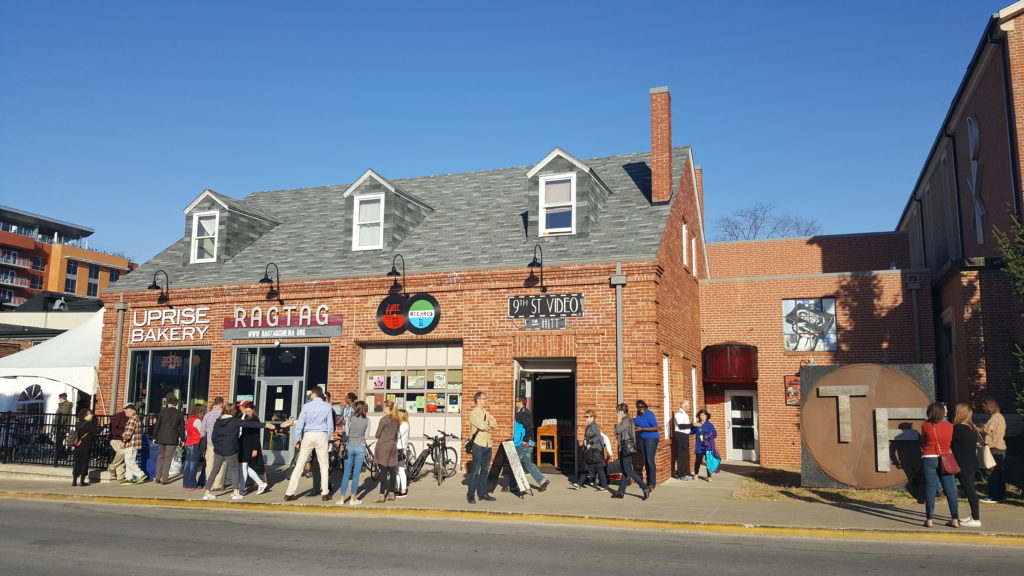 Tickets to screenings, concerts, and certain events (see events details) will be available at the Box Office up until 1 hour prior to the screening. After that, any available seats are sold at the venue. If a film goes NRT (you can check if a film has gone NRT online or at the Box Office), empty seats will be filled at the venue via the Q system.
FROM THE Q:
If a film has gone NRT or you don't have time to stop by the Box Office, the next option is the Q system.
The "Q" is your chance to get into an NRT screening. At all of our film venues, Q numbers (numbered slips of paper) are distributed by the Queen starting 1 hour before the start of each film. We only give one Q per person, but this year, 1 Q number = 1 pod (up to 4 people). With your Q number in hand, there's no need to stay in line – go grab a cup of coffee or a bite to eat. In fact, for crowd management purposes, we encourage you to wander!
15 minutes prior to the start of the film, resume your place in the queue and the Venue Captain will begin to release available seats. All members of your pod must be present to be seated. Don't be late, or you might have to go back to the end of the Q line. Numbers from the Q will be let in by ascending order until all seats are filled. If your Q number is seated, show your pass for free admission, or, if you don't have a pass, you'll pay for your ticket at the door.
Group ticket requests for True/False 2021 will be approved on a limited basis.
Prior to filling out the request form, look over both the film list and schedule, and make sure you know how your group will pay for the tickets. Payment for group ticket requests will be due once submitted requests are approved.
Your request will be reviewed, and you will hear back from the Box Office team regarding the status of your request ASAP. We will do our best to honor all student group ticket requests, but we cannot make any guarantees, so please be sure to wait for a confirmation of your order. Email [email protected] with any questions!