No pass? No worries! There are thousands of tickets still available to True/False screenings. Here are a couple ways you can get them:
The Gateway Packet gives you the unique ability to reserve any combination of three tickets (multiple tickets for one film, or single tickets for different films) online before the festival begins. Gateway sales started on February 19 and will end at 6pm on February 22. You will select your films at the time of purchase. Please note, not ALL available films will be available for Gateway Packet purchasers; Gateway Packet purchasers choose from a limited selection of films.
Gateway Packets are available for purchase online until February 22nd at 6PM, while supplies last. 
The Sunday Spree is a Sunday-only pass offering the freedom of the Q without the commitment of a full weekend. Just when other festival passholders are starting to lose steam, Sunday Sprees will be there to jump in for a full festival day of screenings. Sunday Spree is a wristband which affords you ONE reserved ticket (to be reserved starting February 20st at 10am to February 23rd at 6pm) to a Sunday screening and FREE all day Q'ing on Sunday.
Sunday Sprees are available for purchase online until February 22nd at 6PM, while supplies last.
Sunday Sprees will also be on sale beginning February 28 during Box Office hours.
PURCHASING INDIVIDUAL TICKETS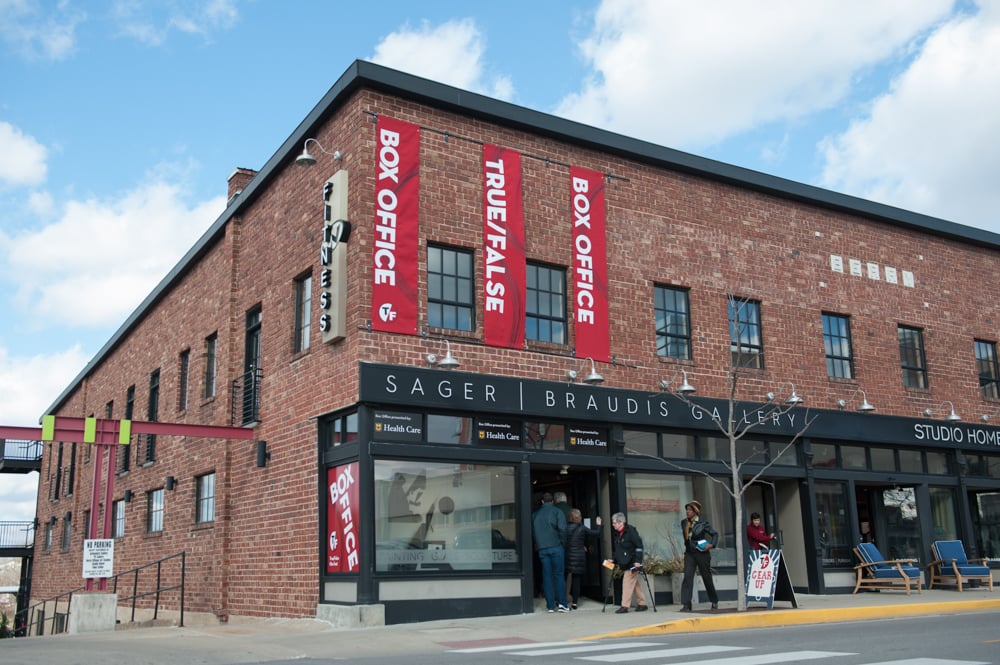 FROM THE BOX OFFICE:
If you don't have a pass to the Fest, but would like to see individual screenings, you can purchase tickets to available films at the Box Office (Sager Braudis Gallery, 1025 E. Walnut Street) starting at 9 am on Thursday, February 28. 
Tickets to a screening will be available up until 30 minutes prior to the screening. After that, any available seats are sold at the venue. If a film goes NRT (you can check if a film has gone NRT online or at the Box Office), empty seats will be filled at the venue via the Q system.
Tickets are $12 at the Box Office. Student Pricing is $10 at the Box Office (for all venues).
FROM THE Q:
If a film has gone NRT or you don't have time to stop by the Box Office, the next option is the Q system.
The "Q" is your chance to get into an NRT screening. At all of our film venues, Q numbers (numbered slips of paper) are distributed by the Queen starting 1 hour before the start of each film. If you feel really eager to see a film, you may queue up earlier, but Q numbers will not be given out any earlier than 1 hour before. We only give one Q per person!
With your Q number in hand, there's no need to stay in line – go grab a cup of coffee or a bite to eat. In fact, for crowd management purposes, we encourage you to wander! 15 minutes prior to the start of the film, resume your place in the queue and the Venue Captain will begin to release available seats. Don't be late, or you might have to go back to the end of the Q line. Numbers from the Q will be let in by ascending order until all seats are filled. If your Q number is seated, show your pass for free admission, or, if you don't have a pass, you'll pay for your ticket at the door.
Tickets are $14 at the Q. Student pricing is $10 at the Q for films at Jesse Auditorium, Missouri Theatre & Showtime Theater & the Blue Note; $14 at the Q for all other venues. Must present a valid student ID at time of purchase. Does not include the closing night film.
GETTING ADDITIONAL TICKETS AS A PASSHOLDER
If you don't get tickets during online reservations for a film you'd like to see, you can still go to the box office starting February 28 to check availability of additional (free) tickets or use the Q system for free at any venue. This applies to ALL passholders (including Simple). Sunday Spree purchasers can pick up additional tickets starting Sunday at 9AM.
Between ticket reservations and the festival many people change their plans, and every year, people tell us that some of their favorite films were those that they happened upon, rather than planned to see. A little bit of flexibility goes a long way at True/False.
Questions? Call our friendly Box Office staff at 573-442-TRUE (8783) or drop them a line at [email protected]