This page contains all Fest accessibility information and, when the schedule is announced, we will list the film screenings with ASL interpretation and accessibility features below. Each and every year we strive to make the Fest more accessible and are excited to continue offering accessibility features including audio description, closed captioning, open captioning, and ASL interpretation for an increasing number of films. 
The festival footprint is relatively compact. The two film venues that are furthest apart are less than three-quarters of a mile away from each other, and most fest venues are even closer; just a few blocks apart.
The City of Columbia will waive the hourly limit for accessible metered parking during the festival to accommodate those who want to grab a bite and catch a show (note that ADA hang tags will continue to be enforced, and normal parking meter fees apply).
All film and public special event venues have wheelchair accessible entries, exits, restrooms, and access to Fest-provided drinking water stations. Festival staff are happy to provide needed assistance, and venue management (Venue Captains and Assistant Venue Captains) are specifically trained to provide exceptional assistance for persons with disabilities. For assistance, please check in with venue staff when you arrive at the venue. Persons with disabilities may arrive at a venue and/or enter a venue early if needed, either to be seated (if you have a ticket) or to wait in a seat in the lobby if you are using the Q.

All venues have wheelchair seating available. Seating is on a first-come, first-served basis. Check in with the Venue Captain when you arrive at the venue. Limited accessible seating is available at Missouri Theatre, Rhynsburger Theatre, and Ragtag Cinema, while other venues have more movable seating options. Companion seating is available at all theaters; all companions must have a ticket or use the Q.
Assisted Listening Devices/Audio Description
All film venues provide a limited number of assistive listening devices for audio amplification and audio description. Devices are available on a first-come, first-served basis. To access listening devices, check in with venue staff when you arrive. If you anticipate using an assisted listening device, we recommend reaching out to us before the Fest so we can reserve a device for you. Due to the nature of independent filmmaking, most films shown at the Fest are not formatted for audio description.

We offer sign language interpretation at select festival Q&As and events; those screenings and events are designated as such in the schedule. Noted by the icon on the left.
Films with open (on screen) captions will have one screening dedicated to open captioning when possible. The 2023 films with available open and closed captioning are listed below.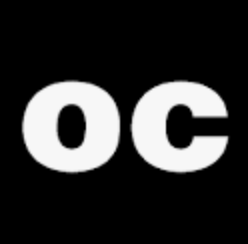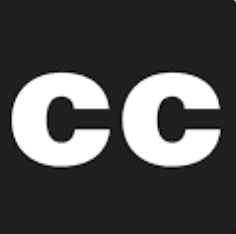 All film venues offer CaptiView, a personal closed-captioning device. These devices are equipped with high-contrast displays and easy-to-read screens that attach to your seat and are available on a first-come, first-served basis. These films are noted both in our program and online. Please note that not all films will have closed captioning. See a Venue Captain to obtain and set up a device. 
Because of the large number of foreign-language films that we program each year, nearly half of the festival films are subtitled. Please note that these films are subtitled, not captioned. These are also designated as such on the schedule, both in our program book and online. Noted by icon to the right.

QUESTIONS? For more information about festival accessibility or to request accommodations, please contact Operations Director Grace Piontek at [email protected], or call us at: 573.442.8783.
Included here is a recent map that highlights the venues with assisted listening devices, indicate where the main entrance is for each venue, and in those cases where the main entrance is not accessible, we will note where the accessible entrance is located. Click here for a downloadable PDF. This map will be also available in our program booklet, for easy access during the festival weekend.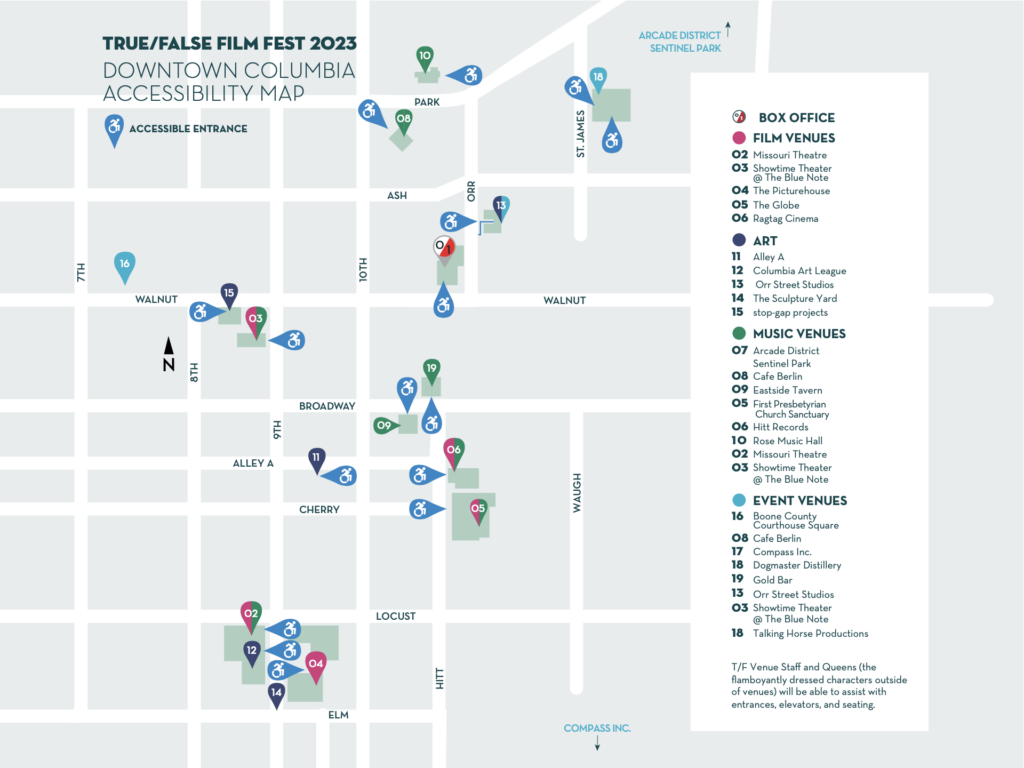 Our friends at The Village of Bedford Walk will be around the Fest providing rides for individuals needing mobility assistance.
Shuttle Hours:
Thursday, Mar 2: 4pm-8:30pm
Friday, Mar 3: 1pm-9pm
Saturday, Mar 4: noon-8pm
Look out for the Bedford Walk van with a T/F sign in the window. Route & stops below:
FILMS WITH CAPTIVIEW AVAILABILITY:
Bad Press
Friday, Mar 3 / 7:30pm / Showtime Theater @ The Blue Note
Sunday, Mar 5 / 3:30pm / Missouri Theatre
Going To Mars: The Nikki Giovanni Project 
Friday, Mar 3 / 7:30pm / The Globe
Going Varsity In Mariachi 
Friday, Mar 3 / 9:45pm / Missouri Theatre
Sunday, Mar 5 / 3:30pm / The Picturehouse
Hummingbirds
Thursday, Mar 2 / 6:45pm / Missouri Theatre              Saturday, Mar 4 / 12:30pm / Showtime @ Bluenote      Sunday, Mar 5 / 3:15pm / Big Ragtag
Joonam
Thursday, Mar 2 / 4:30pm / The Picturehouse                  Friday, Mar 3 / 9:45pm / The Picturehouse                    Saturday, Mar 4 / 9:30am / The Globe
Last Things *
Thursday, Mar 2 / 10:15pm / Big Ragtag
Saturday, Mar 4 / 9:30am / Willy Wilson @ Ragtag
(*preceded by a fully subtitled short film without CaptiView)
Milisuthando
Saturday, Mar 4 / 8:30pm / The Globe
The Stroll
Friday, Mar 3 / 10:30PM / Showtime Theater @ The Blue Note
Saturday, Mar 4 / 5:30PM / Showtime Theater @ The Blue Note
Sunday, Mar 5 / 12:45PM / Missouri Theatre
The Taste Of Mango
Friday, Mar 3 / 4:45pm / Showtime Theater @ The Blue Note
Saturday, Mar 4 / 3PM / Big Ragtag
Time Bomb Y2K 
Friday, Mar 3 / 7:15pm / Missouri Theatre
Saturday, Mar 4 / 10:30pm / The Picturehouse
Sunday, Mar 5 / 1pm / The Picturehouse
SCREENINGS/EVENTS WITH ASL INTERPRETATION FOR INTROS & Q&AS:
Art Talent Show
Saturday Mar 4 / 9:30am / Missouri Theatre
Bad Press
Saturday, Mar 4 / 12:30pm / Missouri Theatre
Campfire Stories
Friday, Mar 3 / 9pm / Talking Horse Productions
Going To Mars: The Nikki Giovanni Project
Thursday, Mar 2 / 9:30pm / Missouri Theatre
Friday, Mar 3 / 7:30pm / The Globe
Going Varsity In Mariachi
Saturday, Mar 4 / 3:30pm / Missouri Theatre
Mafifa
Saturday, Mar 4 / 5:30PM / Willy Wilson @ Ragtag

Milisuthando
Friday, Mar 3 / 1:15pm / Showtime Theater @ The Blue Note
Saturday, Mar 4 / 8:30pm / The Globe
Moosa Lane
Sunday, Mar 5 / 6:30pm / The Picturehouse
Red Herring
Saturday, Mar 4 / 5:45pm / The Globe
The Taste Of Mango
Friday, Mar 3 / 4:45pm / Showtime Theater @ The Blue Note
Sunday, Mar 5 / 3:15pm / Showtime Theater @ The Blue Note
SCREENINGS WITH AUDIO DESCRIPTION AVAILABILITY:
Bad Press 
Friday, Mar 3 / 7:30pm / Showtime Theater @ The Blue Note 
Saturday, Mar 4 / 12:30pm / Missouri Theatre
Sunday, Mar 5 / 3:30pm / Missouri Theatre
OPEN CAPTION SCREENINGS:
Bad Press
Saturday, Mar 4 / 12:30pm / Missouri Theatre
Going to Mars: The Nikki Giovanni Project
Thursday, Mar 2 / 9:30pm / Missouri Theatre
Going Varsity in Mariachi
Saturday, Mar 4 / 3:30pm / Missouri Theatre
Milisuthando
Friday, Mar 3 / 1:15pm / Showtime Theater @ The Blue Note
Red Herring
Saturday, Mar 4 / 5:45pm / The Globe
The Taste Of Mango
Sunday, Mar 5 / 3:15pm / Showtime Theater @ The Blue Note