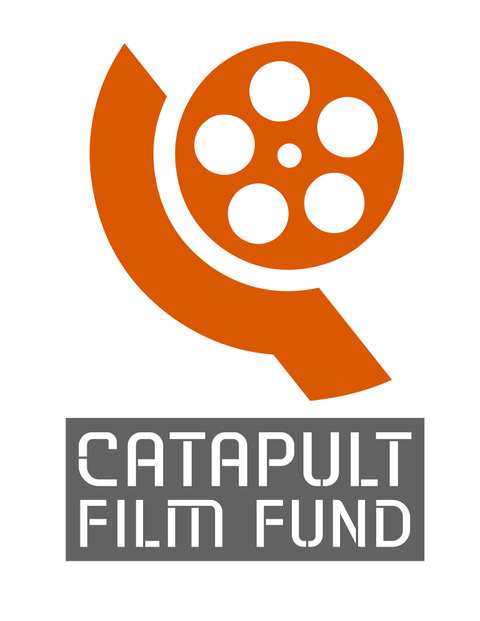 A CATAPULT FILM FUND & TRUE/FALSE FILM FEST COLLABORATION
WITH SUPPORT FROM THE CHICAGO MEDIA PROJECT
At the height of summer, when filmmakers are neck-deep in the editing process, Rough Cut Retreat offers a one-of-a-kind mentorship experience. Launched in 2016, RCR unites nonfiction filmmakers and mentors in a creative, supportive, and engaged atmosphere. The retreat acts as a focus group for filmmakers to diagnose what is and isn't working in their film. After months in an edit suite, filmmakers often lose perspective; this is a key moment for fresh eyes in a safe space. When selecting projects, True/False and Catapult prioritize work that displays an ambitious, idiosyncratic approach to nonfiction storytelling. Additionally, preference is given to emerging filmmakers and projects that are not already receiving significant institutional support. Chosen mentors are professionals who embody creativity and generosity of spirit. 
Virtual Retreat / July 25 – 31
Projects coming soon!
Carey Institute for Global Good, Rensselaerville, NY / August 4 – 8
Dir. David Osit
Mayor follows a charismatic leader's quixotic quest to build the city of the future in a land paralyzed by its past.
Premiere: True/False 2020

Dir. Bo McGuire
Socks on Fire is a transgenerational docudrama couched in the familial battle between a homophobic aunt and drag-queen uncle over an Alabama grandmother's estate.
Premiere: Tribeca Film Festival 2020

Dir. Ashley O'Shay

During the height of the Movement for Black Lives in Chicago, Unapologetic captures a community of millennial organizers confronting an administration complicit in state violence against its Black residents, through the intimate stories of two Black queer women, Janaé and Bella.
Dir. Arthur Jones
 Feels Good Man explores the current cultural moment and political climate through the lens of the Internet's dankest meme.
Premiere: Sundance Film Festival 2020

Dir. Iliana Sosa
What We Leave Behind follows the director's 89-year-old grandfather on his monthly 17-hour bus ride from Primo de Verdad (a rural town in northern Mexico) to El Paso, Texas and Albuquerque, New Mexico to reunite with family separated by borders.
Carey Institute for Global Good, Rensselaerville, NY / July 22 – 26.
Mentors: Erin Casper (editor,
Detropia
[T/F 2013]), Rachel Grady (co-director,
12th & Delaware)
, Josh Penn (producer,
Beasts Of The Southern Wild
, Aaron Wickenden (editor,
Won't You Be My Neighbor?
[T/F 2018], and Roger Ross Williams (director,
Life Animated
[T/F 2015]).
Dir. Mo Scarpelli 
Anbessa explores the rich inner world of a lion-hearted, ten-year-old boy in Ethiopia as he weathers the tides of change that threaten to usurp his community and country.
Premiere: Berlinale 2019
Dir. Daniel Hymanson 
Queen of the Battling Butterfly Brigade (its working title at the time of the RCR) is a film about aging, ecstasy, and finding the infinite in the infinitesimal.
Premiere: True/False 2020
Dir. Agnieszka Zwiefka
Scars follows a former female fighter and radical ideologue of the Tamil Tigers, in a post-civil war Sri Lanka. When she leaves her quiet countryside life to find her fellow comrades, she faces her own dark past and the trauma of war.  
Premiere: One World Film Festival 2020
Dir. Elizabeth Lo
Stray sees the world through the eyes of three street dogs in Turkey, a nation in a profound state of flux. The film finds dignity in both the dogs and the marginalized people around them.

Premiere: Tribeca Film Festival 2020
Dir. Hannah Jayanti
Truth or Consequences is about the eponymous, small desert town in New Mexico banking on the world's first commercial spaceport. This dusty no man's land and its longtime residents are both eager for and weary of big changes.  
Premiere: International Film Festival Rotterdam 2020
Gedney Farm, New Marlborough, MA / July 23 – 27
Mentors: Amanda Branson-Gill (producer, The Unknown Known), David Teague (editor, Life Animated; Cutie & the Boxer), Chris Hegedus (director, The War Room), Mark Becker (Director/Producer, Art & Craft; Pressure Cooker), and Pete Nicks (director, The Force).
Dir. Mohamed Siam
Amal follows an Egyptian teenager, from the age of 14 till the age of 20 while she's searching for her identity within a constantly changing country.

Premiere: IDFA 2017
Dirs. Chase Whiteside & Erick Stoll
América is about a dreamer who reunites with his brothers to take care of their ninety-three year old grandmother, América in southwest Mexico.
Premiere: True/False 2018
Dir. André Hörmann
Ringside (formerly, The Punch) takes us into the heart of a high- stakes family drama playing out in a remote Cuban fishing village
Premiere: Berlinale 2019
Dir. Milena Pastreich
Pigeon Kings tracks a peculiar subculture of pigeon competitions in So. Central LA presided over by the godfather Keith London.

Premiere: Seattle International Film Festival 2019
Dir. Kim Hopkins
Voices of the Sea takes us into the heart of a high- stakes family drama playing out in a remote Cuban fishing village.

Premiere: True/False 2018
Mayacamas Ranch, Calistoga, CA / August 7 – 11
Mentors: Nels Bangerter (editor, Cameraperson), Rachel Boynton (director, Big Men,), Pedro Kos (editor, The Square), Dan Krauss (director, The Kill Team), and Kristine Samuelson (director, Tokyo Waka).
Dir. Shevaun Mizrahi
Premiere: Locarno International Film Festival 2017 (WIP at True/False 2017)