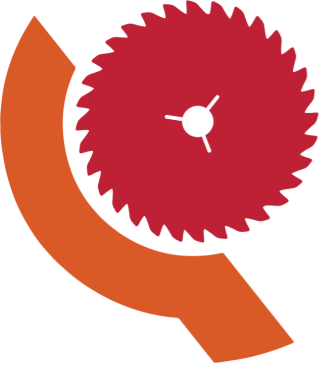 A CATAPULT FILM FUND & TRUE/FALSE FILM FEST COLLABORATION
At the height of summer, when filmmakers are buried in the edit suite, our Rough Cut Retreat offers a one-of-a-kind, immersive mentorship experience. Launched in 2016 by Catapult Film Fund & the True/False Film Fest, RCR unites nonfiction filmmakers and mentors in a creative, supportive, and engaged atmosphere. Rough Cut Retreat seeks work that displays ambitious, idiosyncratic approaches to nonfiction storytelling – and prioritizes filmmakers who lack strong feedback networks. Chosen mentors represent a variety of nonfiction film professionals who embody creativity and generosity of spirit. The eighth annual Rough Cut Retreat was presented with support from CMP, who share Catapult and True/False's passion for supporting bold and creative new nonfiction filmmaking. The 2023 retreat took place July 23-27 at Shire in the Woods in McGrath, Minnesota. Applications for the 2024 retreat will open in the Spring.
Questions? Email [email protected]
Shire in the Woods, McGrath, MN / July 23 – 27
Mentors: director Steven Bognar (American Factory), editor Fiona Otway (Iraq in Fragments), director Yoruba Richen (The Rebellious Life of Mrs. Rosa Parks), editor David Teague (Life, Animated), and director Stephanie Wang-Breal (Blowin' Up).
Dirs Arun Bhattarai & Dorottya Zurbó
A lyrical road movie of Amber, one of the many happiness agents who is working for the Center of Gross National Happiness in Bhutan. He travels door to door measuring people's happiness levels while searching for his own among the remote Himalayan mountains.
Co-dir. Christopher King & edit. Michael Onyiego
Two tenacious Kenyan women are transforming a dilapidated, junk-filled library in downtown Nairobi into a hub for the city's citizens and creatives. But first they must wrangle with local government, raise several million dollars for the rebuild, and confront the ghosts of a problematic colonial history still trapped within the library walls.
Dir. Kevin Truong
A 70-year-old Vietnamese American refugee living in Oregon writes down her life story, indelibly shaped by the War in Vietnam. As she shares what she has written with her filmmaker son, they begin separate but parallel journeys confronting the traumas of their past and the emotional divide in their present.
Dir. Emily Mkrtichian
The first line of every Armenian fairy tale, There Was, There Was Not tells the collective myth of a homeland nearly lost to war — and four women's resistance to that loss.
UNTITLED RESIDENTIAL SCHOOL DOCUMENTARY
Dirs. Julian Brave NoiseCat & Emily Kassie
An investigation of unmarked graves at an Indian residential school ignites a reckoning in the lives of survivors and their descendants, including the film's co-director whose father was born—and nearly buried—at the school.
The Carey Institute for Global Good, Rensselaerville, NY / July 24 – 28
Mentors: Director Rita Baghdadi (Sirens, My Country No More), editor Carla Gutierrez (RBG, Pray Away), film exec Simon Kilmurry (POV, IDA), editor David Teague (Cutie and the Boxer, Life Animated), and editor/producer/director Lynn True (Summer Pasture, In Transit).
Dir. Jane Wagner, Edit. Stephanie Andreou
Alone in her studio apartment, Narcissa Wright live streams every minute of her quest to be the world's fastest Legend of Zelda player. But when her isolated digital existence begins to crack, Narcissa must decide her fate: will she embrace love and adventure in the real world, or will she be seduced again by the glow of the computer screen?
Premiere: Tribeca Film Festival 2023
Dirs. Estefanía Contreras & Silvia Castaños
In this late-night summer self portrait, Silvia Castaños and Estefanía Contreras make magic of everyday moments coming of age on the Texas-Mexico border.
Premiere: Berlinale 2023
Dir. Sierra Urich
Joonam follows Sierra, an artist and filmmaker, searching for her family's unreachable past in Iran. While excavating the formative memories of her mother and grandmother, Sierra unearths the forces behind her fractured Iranian identity and a new quest to define her own version of her heritage.
Premiere: Sundance Film Festival 2023
Dir. Khaula Malik, Edit. Hena Ashraf
The Noble Half follows the daily lives of three trans women—Bubbli, Eshaa, and Sharmeeli—in Pakistan, where they are known as khwaja-seras. Creating a mosaic from moments in these women's lives, the film explores how they must constantly negotiate who they are based on where they are, revealing the tangled nature of gender, wealth, and colonialism. The Noble Half is a prismatic image of Pakistan and the khwaja-sera community few audiences have seen before.
UNTITLED MICHAEL PREMO PROJECT
Dir. Michael Premo, Prod. Rachel Falcone
Bell Valley Retreat, Boonville, CA / August 1 – 5
Mentors: Editor Nels Bangerter (Cameraperson, Dick Johnson is Dead), film exec Jihan Robinson (Casting JonBenet, A Thousand Cuts), editor David Teague (Cutie and the Boxer, Life Animated), and director/editor Malika Zouhali-Worrall (Call Me Kuchu, Through the Night), executive producer Lisa Kleiner Chanoff (Art and Craft, Brimstone & Glory)
Dir. Nailah Jefferson, Prod. Darcy McKinnon, Edit. Rubin Daniels
Part lyrical memoir and part verité documentary, Commuted is an intimate look at the familial impacts of incarceration and the hope of one mother to regain the family and life that she nearly lost.
Dir. Asmahan Bkerat, Prod. Sahar Yousefi, Edit. Kamal El Mallakh
Living in makeshift tents, on land they don't own, three generations of a Palestinian Bedouin family are forced to make a choice when suburban construction creeps up on them – to continue to be Bedouins with their pet sheep Badrya, or abandon their lifestyle and move to the city. 
Dirs. Sebastián Pinzón Silva & Canela Reyes, Prod. Gabriella Garcia-Pardo
On April 5th, 2001, the village of La Bonga received a death threat that triggered the entire community to flee, leaving everything behind. Twenty years later, hundreds of people embark on a symbolic journey through the jungles of the Colombian Caribbean to resurrect their town for a night of celebration.
Premiere: True/False 2023
Dir. Alison O'Daniel, Prod. Rachel Nederveld, Edit. Zack Khalil
From 2011-2013 tubas were stolen from Los Angeles high schools. The Tuba Thieves is not about thieves or missing tubas. Instead, it asks what it means to listen.
Premiere: Sundance Film Festival 2023
Dir. Alex Pritz, Edit. Carlos Rojas
When a group of Brazilian farmers take control of a new area of the Amazon rainforest, a conflict erupts at the forest's edge.
Premiere: Sundance Film Festival 2022
Virtual Retreat / July 25 – 31
Mentors: Producer/Director Bonni Cohen (Athlete A, An Inconvenient Sequel: Truth to Power, Audrie & Daisy), Editor David Teague (Cutie and the Boxer, Freeheld, Spaceship Earth), Editor Don Bernier (Athlete A, Always in Season), Producer Rahdi Taylor (Time), Director/Cinematographer, Omar Mullick (These Birds Walk)
Dir. Emelie Mahdavian, Prod. Su Kim
A portrait of friendship, life transitions, and hard work, as two young women navigate an isolated and beautiful landscape of the American West.
Premiere: Telluride Film Festival 2021
Dir. Robie Flores, Prod. Alejandro Flores/Kellen Quinn
This interwoven coming-of-age story chronicles the ordinary and extraordinary moments of growing up on the U.S./Mexico border.
Dir. Angelo Madsen Minax, Prod. Felix Endara
A deep personal history of the complex relationships shared between mothers and their children, this film creatively reframes narratives about incarceration, addiction, trans embodiment, and ruralness.
Premiere: Berlinale 2021
Dir. Katja Esson, Prod. Ann Bennett
After years of neglect, residents of Miami's oldest public housing project learn about an urban revitalization project and brace themselves to fight a new form of racial injustice: climate gentrification.
Dir. Jessica Kingdon, Prod. Kira Simon-Kennedy/Nathan Truesdell
This multi-faceted portrait takes us inside the growing behemoth that is the nominally communist yet hyper-capitalist People's Republic of China – and questions what it actually means to live the so-called "Chinese Dream."
Premiere: Tribeca Film Festival 2021
Carey Institute for Global Good, Rensselaerville, NY / August 4 – 8
Mentors: Producer/Director Bonni Cohen (An Inconvenient Sequel: Truth to Power, Audrie & Daisy), Editor Toby Shimin (Buck, How to Dance in Ohio), Editor David Teague (Life Animated, Cutie and the Boxer), Editor/Producer Jean Tsien (Malcolm X: Make It Plain, Dixie Chicks: Shut Up & Sing)
Dir. David Osit
Mayor follows a charismatic leader's quixotic quest to build the city of the future in a land paralyzed by its past.
Premiere: True/False 2020

Dir. Bo McGuire
Socks on Fire is a transgenerational docudrama couched in the familial battle between a homophobic aunt and drag-queen uncle over an Alabama grandmother's estate.
Premiere: Tribeca Film Festival 2020

Dir. Ashley O'Shay

During the height of the Movement for Black Lives in Chicago, Unapologetic captures a community of millennial organizers confronting an administration complicit in state violence against its Black residents, through the intimate stories of two Black queer women, Janaé and Bella.
Premiere: Blackstar Film Festival 2020
Dir. Arthur Jones
 Feels Good Man explores the current cultural moment and political climate through the lens of the Internet's dankest meme.
Premiere: Sundance Film Festival 2020

Dir. Iliana Sosa
What We Leave Behind follows the director's 89-year-old grandfather on his monthly 17-hour bus ride from Primo de Verdad (a rural town in northern Mexico) to El Paso, Texas and Albuquerque, New Mexico to reunite with family separated by borders.
Premiere: SXSW Festival 2022

Carey Institute for Global Good, Rensselaerville, NY / July 22 – 26.
Mentors: Editor Erin Casper (Detropia [T/F 2013]), Director Rachel Grady (12th & Delaware), Producer Josh Penn (Beasts Of The Southern Wild, Editor Aaron Wickenden (Won't You Be My Neighbor? [T/F 2018], and Director Roger Ross Williams (Life Animated [T/F 2015]).
Dir. Mo Scarpelli 
Anbessa explores the rich inner world of a lion-hearted, ten-year-old boy in Ethiopia as he weathers the tides of change that threaten to usurp his community and country.
Premiere: Berlinale 2019
Dir. Daniel Hymanson 
Queen of the Battling Butterfly Brigade (its working title at the time of the RCR) is a film about aging, ecstasy, and finding the infinite in the infinitesimal.
Premiere: True/False 2020
Dir. Agnieszka Zwiefka
Scars follows a former female fighter and radical ideologue of the Tamil Tigers, in a post-civil war Sri Lanka. When she leaves her quiet countryside life to find her fellow comrades, she faces her own dark past and the trauma of war.  
Premiere: One World Film Festival 2020
Dir. Elizabeth Lo
Stray sees the world through the eyes of three street dogs in Turkey, a nation in a profound state of flux. The film finds dignity in both the dogs and the marginalized people around them.

Premiere: Tribeca Film Festival 2020
Dir. Hannah Jayanti
Truth or Consequences is about the eponymous, small desert town in New Mexico banking on the world's first commercial spaceport. This dusty no man's land and its longtime residents are both eager for and weary of big changes.  
Premiere: International Film Festival Rotterdam 2020
Gedney Farm, New Marlborough, MA / July 23 – 27
Mentors: Producer Amanda Branson-Gill (The Unknown Known), Editor David Teague (Life Animated; Cutie & the Boxer), Director Chris Hegedus (The War Room), Director/Producer Mark Becker (Art & Craft; Pressure Cooker), and Director Pete Nicks (The Force).
Dir. Mohamed Siam
Amal follows an Egyptian teenager, from the age of 14 till the age of 20 while she's searching for her identity within a constantly changing country.

Premiere: IDFA 2017
Dirs. Chase Whiteside & Erick Stoll
América is about a dreamer who reunites with his brothers to take care of their ninety-three year old grandmother, América in southwest Mexico.
Premiere: True/False 2018
Dir. André Hörmann
Ringside (formerly, The Punch) takes us into the heart of a high- stakes family drama playing out in a remote Cuban fishing village
Premiere: Berlinale 2019
Dir. Milena Pastreich
Pigeon Kings tracks a peculiar subculture of pigeon competitions in So. Central LA presided over by the godfather Keith London.

Premiere: Seattle International Film Festival 2019
Dir. Kim Hopkins
Voices of the Sea takes us into the heart of a high- stakes family drama playing out in a remote Cuban fishing village.

Premiere: True/False 2018
Mayacamas Ranch, Calistoga, CA / August 7 – 11
Mentors: Editor Nels Bangerter ( Cameraperson), Director Rachel Boynton (Big Men), Editor Pedro Kos (The Square), Director Dan Krauss (The Kill Team), and Director Kristine Samuelson (Tokyo Waka).
Dir. Vaishali Sinha

Premiere: Hot Docs 2017
Dir. Shevaun Mizrahi
Premiere: Locarno International Film Festival 2017 (WIP at True/False 2017)
Dirs. Jeremy S. Levine & Landon Van Soest
Premiere: Berlinale 2017
Dir. Jonathan Olshefski
Premiere: Sundance Film Festival 2017
Dir. Till Shrauder
Premiere: Tribeca Film Festival 2017