True
Vision
Award
True/False is proud to partner with Dr. Timothy McGarity of Restoration Eye Care as the sponsor of the True Vision Award
The True Vision Award is the only award given by the festival. With the True Vision Award, we celebrate a director's (or directing team's) dedication to the advancement of nonfiction filmmaking. Each year, the award is cast in bronze by mid-Missouri sculptor Larry Young.
2017 True Vision Award recipient: Claire Simon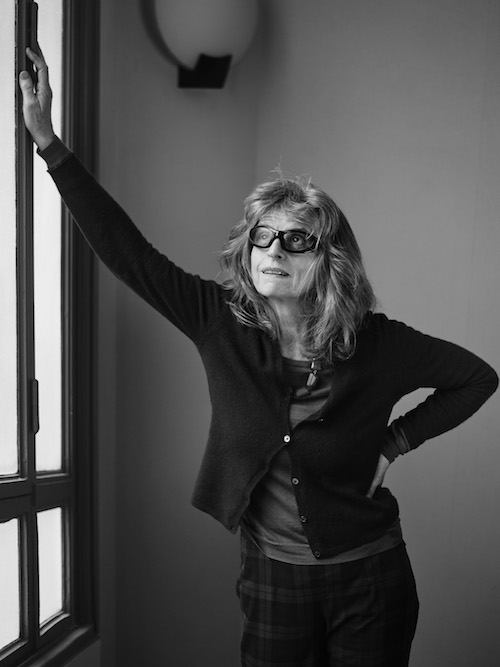 In her startling 1992 breakthrough Récréations, 2017 True Vision recipient Claire Simon gamely embeds with a class of young children. Her camera studies their dynamics during recess, a fleeting time where they act out their own version of society. Simon's film latches on to micro-narratives and detects primal truths. Since Récréations, Simon's idiosyncratic path has featured unpredictable, exhilarating turns, but this strikingly observed film contains elements that have lit her path from the beginning.
For one, Simon is propelled by a steadfast curiosity about how humans construct and navigate systems. While recess appears as a blissful, autonomous moment, its freedom is colored by unaddressed factors: the playground's limited resources and unbreachable borders; race; class; gender; and time constraints. Watching Récréations' young subjects struggle in a rigged system is not dissimilar from following Jihad as he attempts to keep his catering business afloat in the cutthroat capitalist world of Coûte que Coûte (1995), or witnessing aspiring film students as they contend with La Fémis's imagined meritocracy in The Graduation (2016).
Then there is Simon's camera. In all her work, Simon wields this device with staggering attentiveness and grace, her eyes constantly attuned to body language. Nasty glances, flirty physical contact, resigned slumps... Whether filming her teenage daughter's passionate relationship in 800 km de différence / Romance (2001) or following a self-reflecting friend through Paris in the ambling masterpiece Mimi (2002), there's an extraordinary physicality to Simon's nonfiction filmmaking. It's a key reason why her small-scale stories invariably resonate in grand ways.
Simultaneously sensitive to our inner worlds and the social forces that shape our lives, Simon is an essential voice of nonfiction cinema and consummate choice for the True Vision Award, our mid-career achievement honor.