True/False focuses on cinema that is constructed from reality. PRISM is an initiative spotlighting 15 U.S.-based filmmakers from underserved communities who are evolving the language of creative nonfiction. PRISM brings together emerging artists with leading curators, practitioners, and thinkers for two days of artist-led convenings designed to disrupt the power imbalances of traditional funding pitch sessions and make space for more collaborative and equitable exchanges of information and resources. Centering the voices of artists of color, PRISM focuses on craft, conceptual frameworks, and connection. Along with a critic in residence, the 15 selected artists have the opportunity to present material from their current projects in development, discuss their ambitions, and share creative challenges and solutions. PRISM was designed and implemented by Jeanelle Augustin, Chris Boeckmann, and Amir George.
2020 PRISM Artist Profiles
Artist Names: David Saehoon "D.S." Chun and Mustafa Zeno 
Project: Solis, Hielo y Sol
Bio: David S. Chun (1983 USA) is a Korean-American LA-based filmmaker who trained in creative writing at UCLA, then studied filmmaking with directors Lumbera, Leyco, and Torres in the Philippines. He channels his formal writing education and experimental film training into a body of work that spans numerous experimental short films and feature length hybrid documentaries. The unifying motifs of his work include the societal impacts of belief, the hope in science as a civilizing force, power structures as species level perversions, and the translation of intergenerational love. His films include the feature documentaries Piding and Architecture of Belief. David is a recipient of the Hubert Bals Script Development Fund.
Bio: Mustafa Zeno is an image maker raised in Aleppo, Syria based in Los Angeles, CA. Mustafa was the Co-Producer and a subject of the feature-length documentary, Dalya's Other Country, which premiered at LA Film Festival, kicked off PBS POV's 2017 season, and premiered in short form as the New York Times Op-Doc, From Aleppo to LA. He actively works to decolonize documentary film by including members of the communities he portrays throughout the production process. He was a Producer on Grace Lee's interactive documentary K-town'92, which explored the LA uprising through stories told by Koreatown residents. He is in post-production on the doc-fiction hybrid please take off your shoes, which explores internment through semi-scripted scenes based on interviews with Japanese-Americans incarcerated in the 1940s, as explored and acted out by Mustafa's own family. Mustafa is the former director of the Arab Film Festival in Los Angeles.
Logline: Solís, Hielo y Sol follows Jair Solís, a jovial, hard-working father and longtime Los Angeles resident, as he resembles his life after being detained by ICE. With the support of his community and close-knit family, Jair embarks on a daunting quest to regain his dignity, with or without the talisman of an American passport.
Artist Name: Stephanie Wang-Breal 
Project: Florence from Ohio
Bio: A first-generation Chinese American from Ohio, Stephanie Wang-Breal uses film as a tool to subvert the narrative. She has directed three award-winning films: Wo Ai Ni Mommy, Tough Love, and Blowin' Up. She has collaborated with talents such as Tan Dun and organizations like Planned Parenthood to create short form content, and directed commercials for Minwax, ESPN, Tiffany & Co, and Apple. Wang-Breal's work has been supported and recognized by the Sundance Institute's Documentary Film Program and Catalyst, the Ford Foundation, the New York State Council of the Arts, POV and the Jerome Foundation; she is the recipient of a 2019 Chicken and Egg Award, as well as a 2020 Creative Capital Award. She resides in Brooklyn, New York with her two children.
Logline: Florence from Ohio is genre-twisting comedy that explores the life of Florence Wang, a Chinese woman who immigrated to Youngstown, Ohio in the 1970s from Taipei, Taiwan and the pockets of existence she created to transcend her immigrant housewife status and become a local celebrity chef and "Mrs. Mahoning County". Florence is the filmmaker's mother and through Florence's St. John knitwear suits, mother and daughter collectively reimagine and embrace their generational ideas around motherhood, feminism, assimilation and race.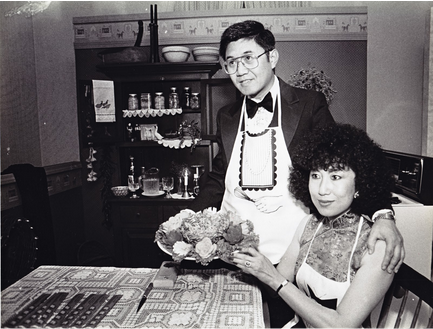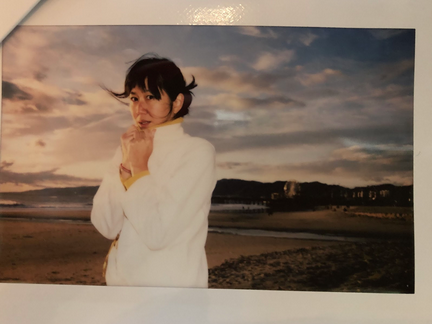 Artist Name: Zack Khalil 
Project: Never Settle 
Bio: Zack Khalil is a filmmaker and artist from the Ojibway tribe who lives and works in Brooklyn. His work centers indigenous narratives in the present—and looks towards the future—through the use of innovative nonfiction forms. His films have been exhibited at the Sundance Film Festival, the Museum of Modern Art, Whitney Museum of American Art, and Walker Arts Center among other institutions. He has worked professionally as a video editor for VICE, Canon, Fader, and MK2 Productions. Khalil is the recipient of various fellowships and grants, including: Sundance Art of Nonfiction Fellowship, Sundance Institute Indigenous Film Opportunity Fellowship, Jerome Foundation Artist Fellowship, UnionDocs Collaborative Fellowship,  and the Gates Millennium Scholarship. Khalil graduated from the Film and the Electronic Arts program at Bard College.     
Logline: Never Settle is a multi-part project that includes a feature film, public recruitment campaign and a participatory installation that invites prospective recruits to undergo an initiation. Playing with the notion of headhunting, NRO seeks to enlist candidates in their public secret society, thereby investigating shame and the desire for indigeneity.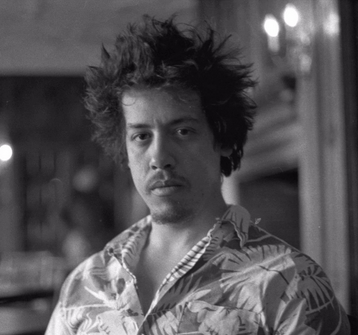 Artist Name: Peng Zuqiang
Project: Inauguration
Bio: Peng Zuqiang is an artist and filmmaker. He received his MFA from the School of the Art Institute of Chicago, and a BA from Goldsmiths, University of London. His works have been shown at exhibitions and festivals in China, Barbados, Ecuador, Germany, Hong Kong, the Netherlands, Poland, Switzerland, the U.K. and the U.S, including Dok Lepzig, Open City Documentary Festival, Connecting Space in Hong Kong, and Encuentros del Otro Cine EDOC. He has attended residencies including the MacDowell Colony, the Core Program and the Skowhegan School of Painting and Sculpture. Zuqiang is part of the film collective Fish in a Pot.
Logline: Inauguration interweaves traces of the forgetting of an assignation attempt by the Young China Association in 1910, and the forgotten journey of two Chinese Cuban that came to the US for its inauguration. Asking when images fail to represent and memories refuse to line up with documents, how can the legacy of a Chinese underground revolutionary group be told?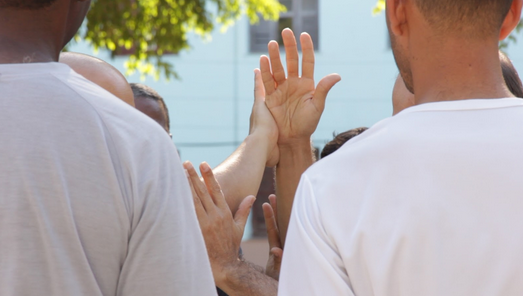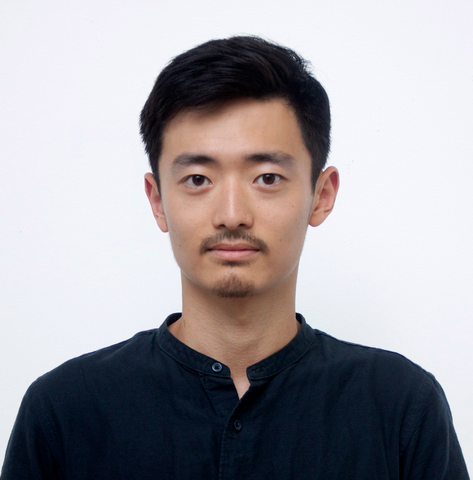 Artist Name: Ilana Coleman
Project: The Inventory
Bio: Ilana Coleman is a producer, writer, editor and director who was named one of Filmmaker Magazine's "25 New Faces of Independent Film in 2017." She received her MFA in Film. Directing from the California Institute of the Arts (CalArts) and won the Jovenes Creadores scholarship given by the Mexican National Fund for Culture and Arts (FONCA). Her feature length directorial debut, The Inventory, has received support from Sundance Institute, Field of Vision and Ibermedia. She presented the project at Doc Station at the Berlinale Talents, DocMontevideo and Open City's Assembly Lab. Her directorial work has screened in Morelia, Guanajuato, Fantasia, and REDCAT. Works she has collaborated on as a producer or editor have played at IFFR, FICUNAM, Ambulante, DOKUFEST, Habana, the Lincoln Center of New York and True/False. In 2020, she was an invited producer to the Rotterdam Lab, where she represented Sin Sitio Cine, a collective she co-founded that is based in both Mexico and the U.S., which strive to champion filmmakers working within their own communities.
Logline: The Inventory weaves the stories of families searching for their forcibly disappeared loved ones in Mexico, with a scripted committee of linguists who, through updating the dictionary, reveal the ways in which language is used to inflict institutional violence. The committee mirrors the absurdities of the governmental bureaucracy that each family faces, as well as articulating the shortcomings of language.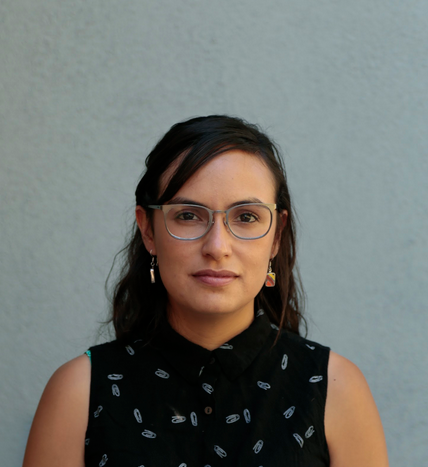 Artist Name: Jazmin Jones  
Project: Seeking Mavis Beacon
Bio: Jazmin Jones is a Brooklyn Based, Bay Area raised Visual Storyteller and Thot Leader with BUFU: By Us For Us. Her aim is to build platforms for more vibrant and nuanced representation of the marginalized communities she's a part of. Working across visual mediums, her projects often echo personal experiences as a Queer, Black femme attempting to wage intimacy in the Post-Internet era.
She's been granted the Human and Civil Rights Award from the National Association of Education, the Fair Use Award from the Media That Matters Film Festival, a Civic Arts and Humanities Fellowship with the Flaherty Film Seminar and was recently featured in SFMoMa's Raw Materials podcast. In 2015, Jazmin co-founded BUFU: a project-based collective interested in solidarity amongst Us, co-creating experimental models of organizing with You. The collective was awarded Eyebeam's 2017 Trust Residency and are 2020 residents with the Brooklyn Community Foundation Incubator Project. In addition to editing an immersive documentary on (pan)Black and (pan)Asian cultural and political relationships with BUFU, Jazmin is currently developing an experimental documentary titled Seeking Mavis Beacon.
Logline: One of the most influential Black women in technology is a figment of our collective imagination. Mavis Beacon was invented by the Co-Founder of myspace to sell the world's most popular typing software, but the real woman she was modeled after disappeared in 1995. Seeking Mavis Beacon poses critical questions regarding anthropomorphization and the consumption of marginalized bodies in the tech industry, while reimagining the legacy of a missing historical figure.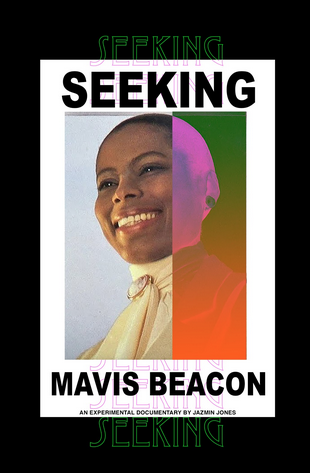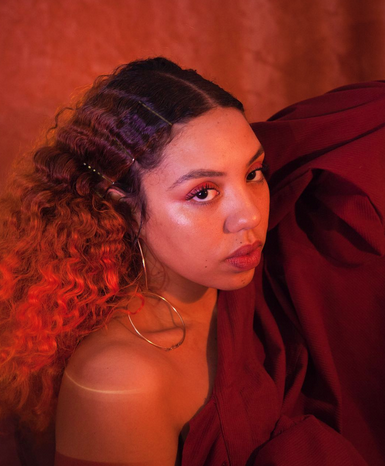 Artist Name: Zac Manuel 
Project: Anonymous
Bio: Zac Manuel is an award-winning, New Orleans bred-and-based filmmaker whose work in documentary and music video explores intimacy found within Black masculinity through interpersonal relationships, and vulnerability and perceived weakness through self reflection and self identification. Through the exploration of identity, connection, social politics, racism and classism, Zac's work attempts to narrow the chasm of understanding and empathy between Black Americans of seemingly disparate backgrounds and experiences, and to connect those experiences by pairing verité footage and interviews from Black people of different social upbringings with archival material that speaks to a collective identity.
Logline: ANONYMOUS (working title) is a non-fiction film that explores Black masculinity through Black men and boys' relationship to physical touch.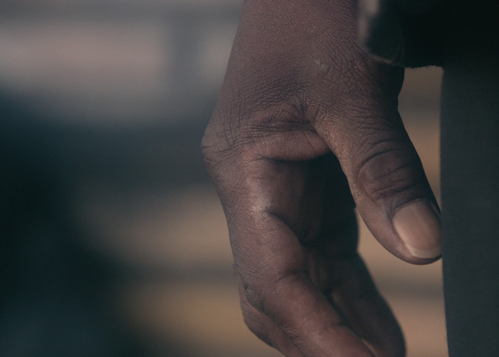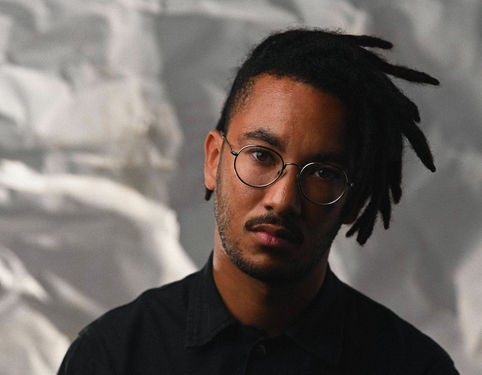 Artist Name: Naima Ramos-Chapman 
Project: Celeste
Bio: Naima Ramos-Chapman is an artist born and raised in Brooklyn, New York. She makes movement with body, word, image, silence, sound, and technology, to tell stories of transformation and understated bravery. Her stories stem from true events, incorporate magical realism, and seek to render psycho-spiritual realities we can not see alongside the mundanities and banal brutality of everyday life. 
Logline: An assemblage of documentary, narrative and impressionist film using dance, archival, and text to tell an autobiographical story about a woman who falls for a sex worker she meets in a Miami bar. When the two try to see each other the next day they have sobering conversation about sex work, matrophobia, slavery in the Caribbean and envisioning a sexuality that doesn't pantomime patriarchy.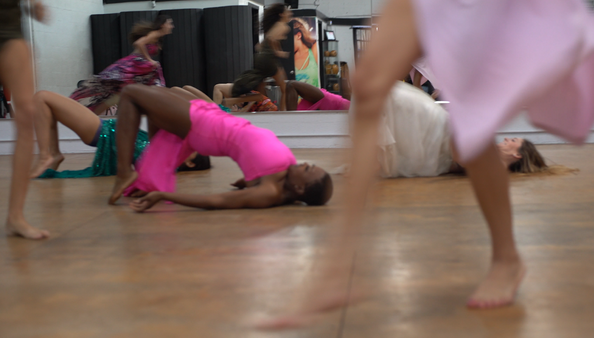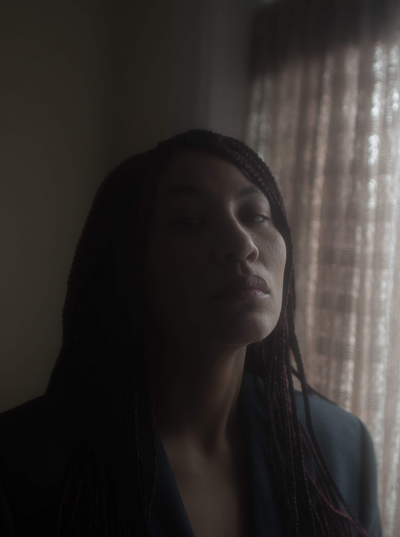 Artist Name: Rajee Samarasinghe 
Project Name: Your Touch Makes Others Invisible
Bio: Rajee Samarasinghe (b. 1988) is an award-winning filmmaker born and raised in Sri Lanka. His work tackles contemporary socio political conditions in Sri Lanka through the scope of his own identity and the deconstruction of ethnographic practices. Rajee received his BFA from the University of California San Diego in 2010 and his MFA from the California Institute of the Arts in 2016. He is currently working on his debut feature film, Your Touch Makes Others Invisible, inspired by his childhood experiences during the Sri Lankan civil war—the project received a Sundance Documentary Fund grant and was invited to Berlinale Talents' Doc Station. Rajee's work has been exhibited at venues internationally including the Tiger Short Competition at the International Film Festival Rotterdam, Slamdance Film Festival, BFI London Film Festival, FIDMarseille, Internationale Kurzfilmtage Oberhausen, Ann Arbor Film Festival, San Francisco International Film Festival, CROSSROADS at SFMOMA, REDCAT, Media City Film Festival, Message to Man, Berwick Film & Media Arts Festival, and Chicago Underground Film Festival among many others. He's received the "Film House Award for visionary filmmaking" at the Athens International Film + Video Festival, an "Audience Award" at CROSSROADS at SFMOMA, and a "Jury Award" at the Sydney Underground Film Festival.
Logline: Collaboratively developed and enacted by impacted Tamil locals, Your Touch Makes Others Invisible, infuses allegorical magic realism into an investigation of missing persons within a small community in Jaffna where memories of tortured interactions between the Tamils and the Sinhalese still linger in the aftermath of the Sri Lankan civil war.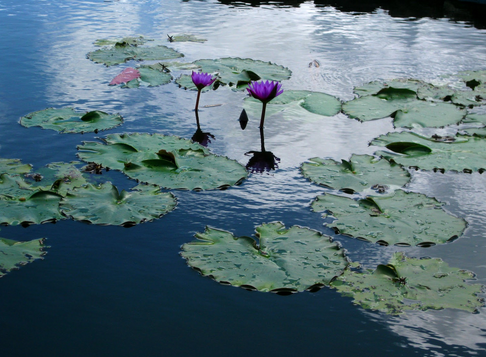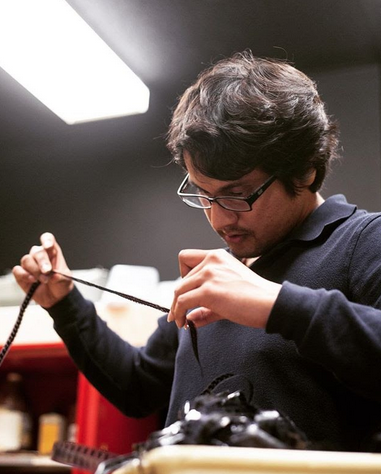 Artist Name: Brittany Shyne 
Project: Seeds
Bio: Brittany Shyne is an independent filmmaker based in Dayton, Ohio. Working in the narrative and non-fiction artform her work seeks to depict the complexity of everyday life by examining themes such as personal histories; alienation; and cultural modernization. By utilizing observational techniques and poetic language her films lyrically weaves together frameworks of race, class, culture, identity and family lineage. Her short directorial works include Painted Lady which screened at BlueStocking Film Series, Starz Denver Film Festival, St. Louis International Film Festival (Georgia Frontiere), BlackStar Film Festival, Atlanta Film Festival, Pan African Film Festival, Citizen Jane, and Women's Independent Film Festival. Painted Lady won awards for best short film, best director and tied for best actor at the Women's Independent Film Festival. Most recently Shyne worked on Julia Reichert and Steve Bognar's acclaimed Netflix documentary American Factory 美国 工厂 (2019). Shyne is currently working on Seeds, her first feature documentary which centers on generational black farmers in the south. SEEDS has received institutional support from The Puffin Foundation, The Points North Residency, Sundance Institute's Documentary Fund, The Flies Collective, BAVC, ICA London and Cineteca Madrid. Shyne received her MFA in Documentary Media from Northwestern University and a BFA in Motion Pictures  from Wright State University.
Logline: Seeds is a portrait of a centennial African-American farm in Thomasville, Georgia.  Using lyrical black and white imagery this meditative film examines the decline of generational black farmers and the significance of owning land.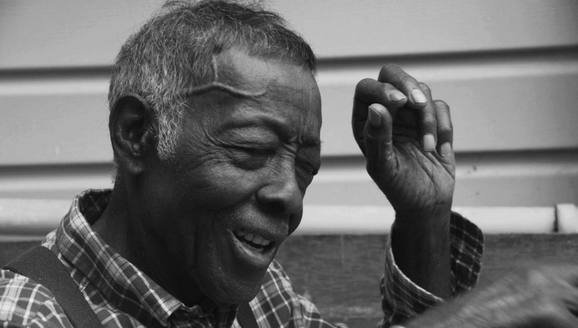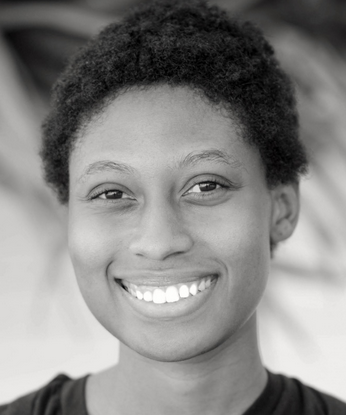 Artist Name: Norbert Shieh 
Project: Preserves
Bio: Norbert Shieh is a Taiwanese-American filmmaker and cinematographer based in Los Angeles. Through delicate and formal observations, his work explores new perspectives on the quotidian. These projects span from experimental films focused on perception, to intimate documentaries/narratives. "Two Miles East" (2019), his latest short documentary, premiered at the opening night of the San Diego Asian Film Festival as part of an omnibus celebrating its 20th anniversary.Shieh's films have exhibited in venues such as the New York Film Festival, Ann Arbor Film Festival, Ji.hlava IDFF, REDCAT, and CAAMFest. His commissioned projects include work for KCET, The Autry Museum, European Capital of Culture, and Pacific Arts Movement. He is a member of A-DOC (Asian Americans Documentary Network), a Visual Communications's Armed With a Camera fellow, and is a recipient of a Creative Capital Award. In 2019, Filmmaker Magazine named him as one of "25 New Faces of Independent Film." He holds a MFA in Film/Video from The California Institute of the Arts.
Logline: An observational documentary following the characters who cultivate Taiwanese pickled mustard greens (suan cai) to illuminate the deep connections between food, place, and culture.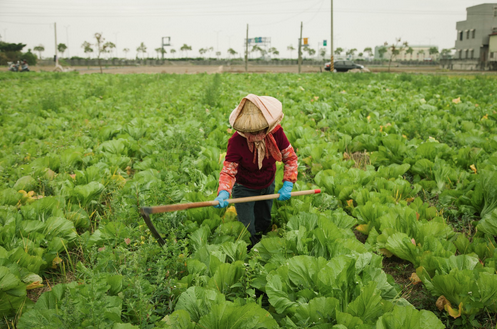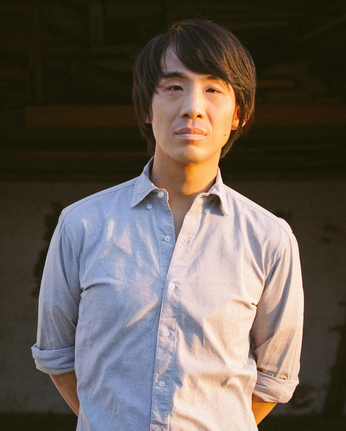 Artist Name: Jessica Kingdon 
Project: Untitled PRC Project
Bio: Jessica Kingdon is a Chinese-American director/producer named one of 25 New Faces of Independent Film by Filmmaker Magazine in 2017. She is currently a Firelight Media Documentary Lab fellow. Her upcoming feature documentary Untitled PRC Project is supported by organizations including SFFILM, Chicken & Egg, Cinereach, Sundance, and Field of Vision. Her award-winning Vimeo Staff Pick short Commodity City was shot in Yiwu, China and is an observational documentary about the world's largest wholesale mall. It was shortlisted for a Cinema Eye Honor and has played at over 50 film festivals including Rotterdam, True/False and Sheffield. Recently she co-directed the short It's Coming! (2020) which will play at the Big Sky Documentary Film Festival and Routine Island (2019) which is included in The Eyeslicer Season 2. Past residencies include the Points North Institute Shortform Editing Residency, the Artist Academy at the New York Film Festival, the UnionDocs Editing Residency, and the UnionDocs Lab. She is a member of the Brooklyn Filmmakers Collective. Her producer credits include Tania Cypriano's Born To Be (NYFF 2019), Ian Bell's 808: How We Respond (Sheffield 2019), Nathan Truesdell's The Water Slide (True/False 2018), Johnny Ma's Old Stone (Berlinale 2016), and the Colin Healey's upcoming For Entertainment Purposes Only.
Logline: UNTITLED PRC PROJECT is a portrait of China's industrial supply chain through its accelerated economy in an increasingly consumer-driven yet repressive society. With an observational lens, the feature documentary examines megatrends of today's China, revealing paradoxes born from prosperity of the world's emergent superpower through the cycle of production, consumption, and waste. This impressionistic collage of the new "Chinese Dream" consists of conceptually linked vignettes, immersed in locations ranging from the remote Sichuan mountains where farmers mine cryptocurrency to bustling megacities where live-streamers build their brands through selling cosmetics.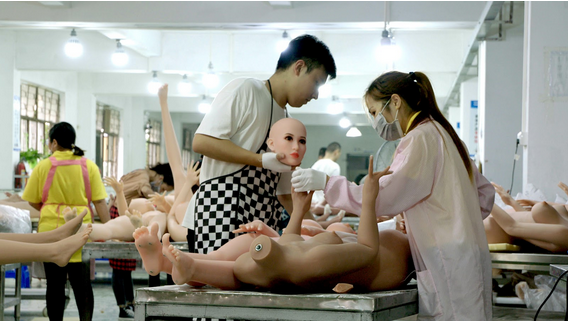 Artist Name: Kelli Weston
Bio: Kelli Weston is a film critic who has written for Film Comment, Hyperallergic, and Mubi Notebook among other publications. She has a Master's in Film and Screen Media from Birkbeck, University of London.
Project Description: True/False invited Weston to participate in PRISM to capture its inaugural year and develop literature based on her experience with the participating artists, their projects, and the overall impact of program.  Click here to read the full article.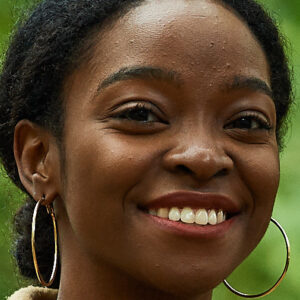 2020 PRISM Workshop Artists
Artist Name: Lyric C. Cabral
Project: The Rashomon Effect
Bio:  Lyric R. Cabral is an investigative, nonfiction storyteller whose work examines the intersections of race and surveillance post 9-11. Cabral's debut film (T)ERROR, the first film to portray an active FBI counterterrorism sting operation, is a 2017 Emmy nominee for Outstanding Investigative Documentary. (T)ERROR was winner of a 2015 Sundance Film Festival Special Jury Prize for Breakout First Feature and the 2015 Full Frame Documentary Film Festival Grand Jury Prize. Cabral has been featured in Filmmaker Magazine's 25 New Faces of Independent Film, and their recent work has appeared on BBC, PBS, and VICE.com. Lyric is also a photojournalist whose images are held in collection at the Studio Museum of Harlem, New Orleans Museum of Art, and the Gordon Parks Foundation. Cabral is now directing The Rashomon Effect, an immersive examination of the shooting death of unarmed teenager Michael Brown.
Project Description: What happened when unarmed Black teen Michael Brown was fatally shot by White police officer Darren Wilson?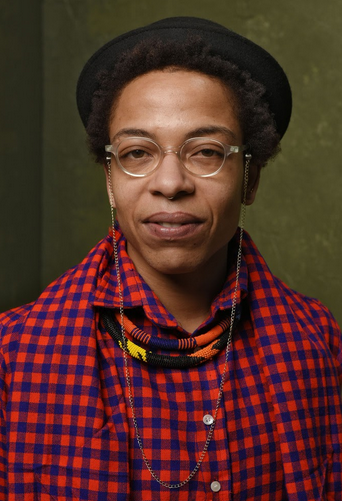 Artist Names: Elissa Blount-Moorhead & Bradford Young
Project: Back and Song
Bio:  Elissa Blount-Moorhead is an artist and producer investigating  the poetics of quotidian Black life, to emphasize gestural dialectics of quiet domesticity and dynamics of community making. She is exploring both immutable Blackness and the impermanence of its physical manifestations.Moorhead has created public art, exhibitions, and cultural programs for the last 25 years. She is currently a creative partner at TNEG film studios (alongside Arthur Jafa and Malik Sayeed),  Moorhead co-founded Red Clay Arts in NYC. She has co-created exhibitions and multimedia projects including Random Occurrences; Cat Calls (Street Harassment project); Practicum; FunkGodJazzMedicine; and Art in Odd Places.  Recent awards include the USA Artist Award, Saul Zaentz Innovation Fellowship, Ford Foundation/Just Films/Rockwood Fellowship (2017) and Ruby Award, Creative Capital Award, and the Baker Award Prize.  Current projects include;  a documentary on artist Damon Davis for PBS, an AR/film  projection installation called As of A Now, Back and Song, a four channel film installation she co-created with filmmaker Bradford Young, and a short 16mm film, A Life's Time.  She is the author of P is for Pussy, an illustrated "children's" book and is featured essayist in the new anthology How We Fight White Supremacy: A Field Guide to Black Resistance released in March 2019.  She is currently a 2020 resident at Eyebeam. 
Bio: Originally from Louisville, KY, Bradford Young is a cinematographer who studied under the tutelage of filmmaker Haile Gerima. His recent film contributions include: Ava DuVernay's When They See Us; Denis Villeneuve's ARRIVAL, (for which he was nominated for an Academy Award and a BAFTA for achievement in cinematography); Ron Howard's Solo: A Star Wars Story; Ava DuVernay's Selma, (for which Bradford was nominated for an Independent Spirit Award for Best Cinematography in a Motion Picture); JC Chandor's, A Most Violent Year; David Lowrey's, Ain't Them Body Saints, and Andrew Dosunmu's Mother of George, both of which won him Sundance US Dramatic Competition Excellence in Cinematography awards (2013). Bradford is a 2014 inductee into the Academy of Motion Picture Arts and Sciences and a 2015 inductee into the American Society of Cinematographers. Other films include Dee Rees' PARIAH, (for which he won the 2011 Sundance US Dramatic Competition Excellence in Cinematography award), Ava DuVernay's MIDDLE OF NOWHERE, Tina Mabry's, MISSISSIPPI DAMNED, Paola Mendoza's ENTRE NOS and Andrew Dosunmu's, RESTLESS CITY. Bradford is a 2014 inductee into the Academy of Motion Picture Arts and Sciences and a 2015 inductee into the American Society of Cinematographers. 
Project Description: Back and Song is a meditative four-channel film and art installation by filmmakers Elissa Blount-Moorhead and Bradford Young. This kaleidoscopic installation reflects on the manner in which health and wellness are part and parcel of the American black experience from cradle to grave. Back and Song considers the labor and care provided by generations of black healers–doctors, nurses, midwives, morticians, therapists, and health aides–and their histories of contribution to, and resistance of, the flawed and discriminatory structures of Western medicine.  Working with archivists from around the world, Moorhead and Young synthesized photographs of quotidian black family life into a time-based archive of expression. Paired with new footage, these archival compilations emphasized forms of movement, rest, and ecstatic experience from across the African diaspora as crucial modes of healing and attunement to the body. Across four film channels, music, movement, sound therapy, ritual dance, rest, and meditation were brought together, presented as a spectrum of individual and communal pursuits of well-being. Cumulatively, these archival compilations demonstrated the complexity and interconnectedness of different modes of healing, and how the pursuit of health is at the root of how life, breath, joy and pain manifest in the black experience.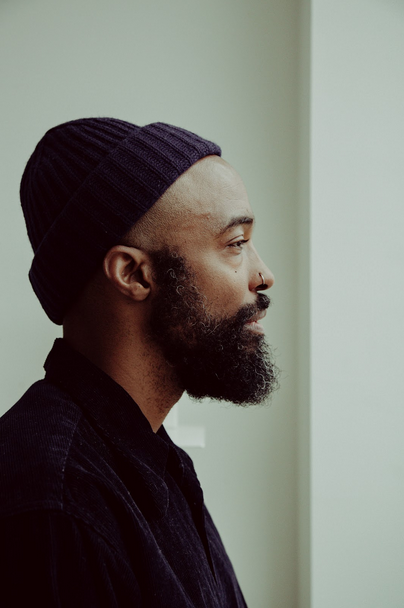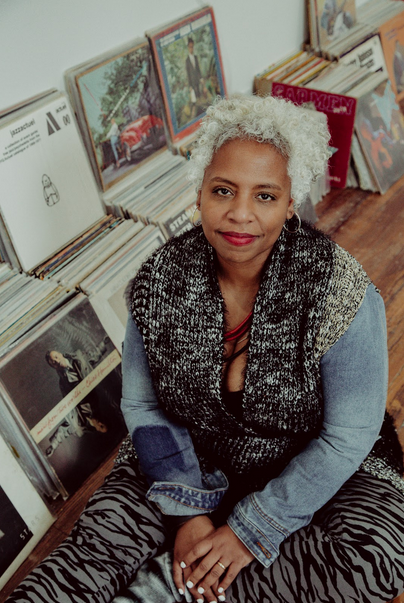 Artist Names: Kevin B. Lee & Chloé Galibert-Laîné
Project: Bottled Songs
Bio: Kevin B. Lee is a filmmaker, media artist, critic and teacher based in Germany. He has made over 360 video essays for online video channels, festivals and cross media platforms. His award-winning Transformers: The Premake was named one of the best documentaries of 2014 by Sight & Sound Magazine and played in several festivals including the Berlin Film Festival Critics Week. His works have screened at festivals and exhibitions including the Viennale, the Rotterdam International Film Festival, the Austrian Film Museum, the Ars Electronica Festival and the Museum of Modern Art. He was 2017 Artist in Residence of the Harun Farocki Institute in Berlin and 2018 European Media Artist Platform Resident at m-cult in Helsinki. From 2011-2016 he was Chief Video Essayist at Fandor. He was supervising producer at Roger Ebert Presents At the Movies, and has written for The New York Times, Sight & Sound, Slate and Indiewire. He was named one of the Chicago NewCity Film 50 in 2013, 2014 and 2016.
Bio:  Chloé Galibert-Laîné is a French researcher and filmmaker. She is currently preparing a PhD at the research-creation program SACRe at the Ecole normale supérieure de Paris (PSL University) and teaches film studies at Université Paris 8. Her research takes different forms (texts, films, video installations and live performances) and explores the intersections between cinema and online media. Chloé particularly interested in questions related to modes of spectatorship, gestures of appropriation and mediated memory. Her short film The Burrow (2015) has shown at over fifteen international film festivals and won six awards. More recent works include They Eye was in the Tomb and stared at Daney (2017), My Crush was a Superstar (2017), READING//BINGING//BENNING (2018), Flânerie 2.0 (2018) and Watching the Pain of Others (2019). They have shown at festivals and venues such as the True/False Festival (US), the transmediale festival (DE), the Images Festival (CA), the Kasseler Dokfest (DE), the Ars Electronica Festival (AT), the WRO Media Art Biennale (PL) and the FIPADOC (FR).
Project Description: A series of video letters exchanged between Chloé Galibert-Laîné and Kevin B. Lee, documenting their investigations of online media related to the audiovisual propaganda produced by the terrorist organization Islamic State. These "desktop epistolaries," recorded from the artist-researchers' computers, depict their experiences navigating through an unstable virtual environment of fear and attraction.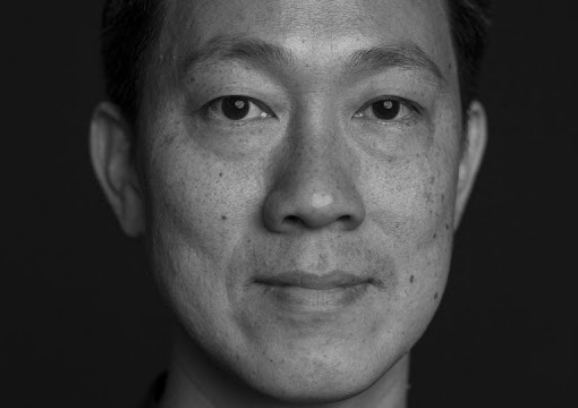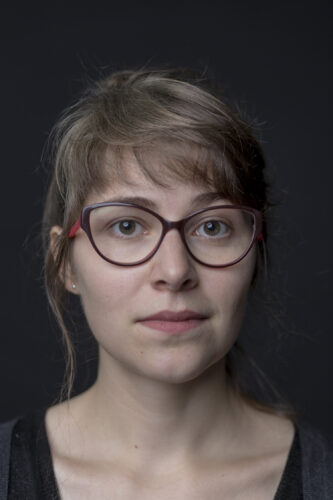 GINA BASSO (SFMoMA), MERCEDES COOPER (ARRAY), MARQUITA FLOWERS (MoMA), LEAH GIBLIN (Cinereach), KAYLA MCMILLAN (Gavin Brown's Enterprise), MAIDA LYNN (Genuine Article Pictures), MONIKA NAVARRO (Firelight Media), ADAM PIRON (LACMA), LENDL TELLINGTON (BlackStar Film Festival), CHI-HUI YANG (Ford Foundation).
The 2020 PRISM initiative was made possible with support from