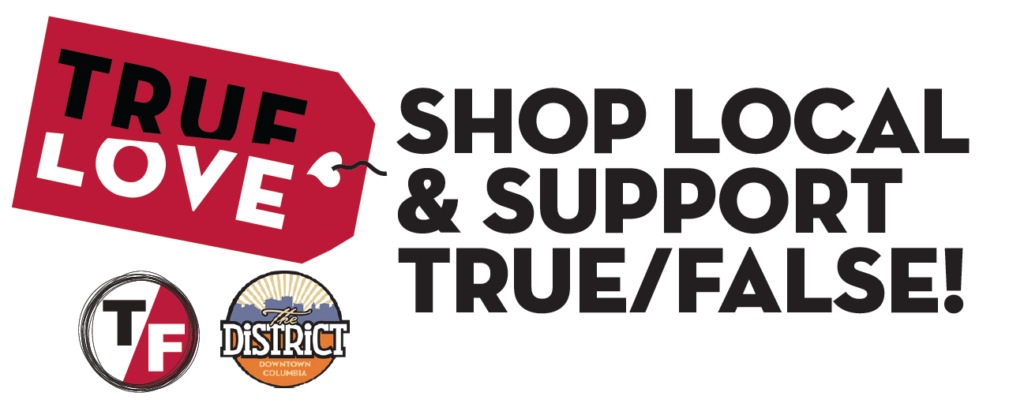 Shop in a safe and spirited way! Now in its third year, True/Love is a one-day shopping event in downtown CoMo where 10% of proceeds from in person and online purchases or services will be given to True/False. This year there also will be a virtual event component in conjunction with The District via Facebook Live from 9am-noon! 
Save your receipts! Ragtag Cinema will offer True/Love shoppers 1 free ticket (limit 5) for every $20 spent at participating retailers.
As a bonus, our new 2021 T/F wine from Les Bourgeois will be launched at participating restaurants and bars.
True/Love will be held in parallel with our Rites of Spring event, a commemoration of our traditional first-weekend-in-March timing of True/False with music & activities.
Participating Businesses & Organizations:
Cheers! Second annual official True/False wine will be available at partner bars & restaurants.