We are excited to announce that the 2023 poster artwork, responding to the theme THIS IS A TEST will be created by Mollie Hosmer-Dillard in collaboration with YOU. 
This year, we're inviting you to take part in a "multi-vocal" painting, meaning a painting that is created by many different people. The final painting will be on display at the fest, and the final image will become this year's poster. The design we've chosen to work with is a repeating pattern of arrows that will fit together—each arrow will be painted by a different person. 
There are two ways to be involved in creating the poster and you can find full details on both below.
In-person workshops on October 15 & 16 in Columbia, MO
We'll be hosting workshops open to the public led by this year's key art artist Mollie Hosmer-Dillard. The workshops will run for 75 minutes and all materials will be provided. You will be painting your individual piece of the poster during the workshop. 
Dates & Times:
Saturday October 15th – Start times: 10:00AM, 11:30AM
Sunday October 16th – Start times: 10:00AM, 12:00PM, 1:45PM 
All workshops will take place at Ragtag Cinema (10 Hitt St, Columbia, MO 65201). Please sign up in advance here: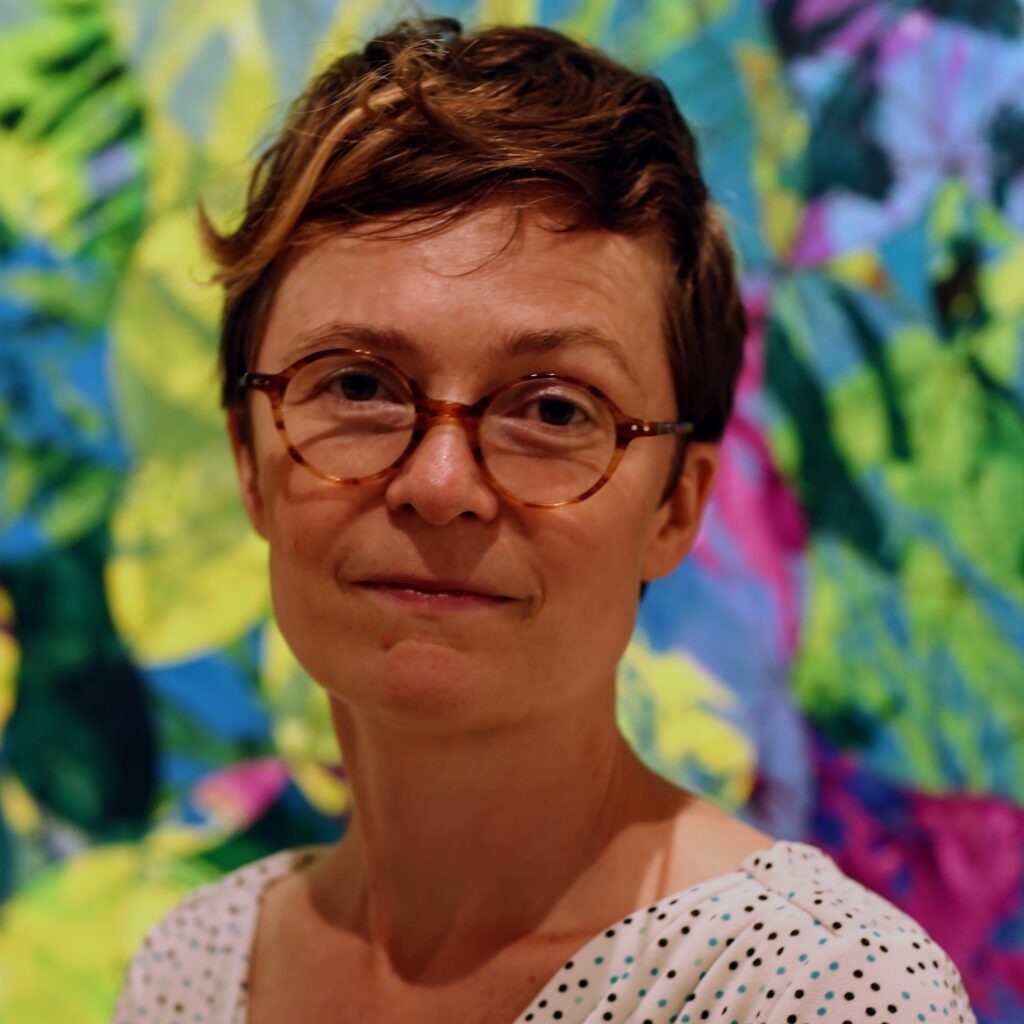 Artist Bio – Mollie Hosmer-Dillard is a painter who creates large-scale abstractions from nature. She holds a BA from Oberlin College and an MFA from Indiana University. She is currently a professor of art for Utah Tech University in St. George, Utah. Mollie has had solo exhibitions in Berlin, Finland, New York, Rhode Island, Indiana, and Utah. She is the recipient of an Oberlin College Alumni Fellowship, and artist grants from the Berlin Office of Cultural Affairs, the Queens Council on the Arts, Indiana University, and the Utah Division of Arts & Museums. Mollie grew up in central Missouri, and the True/False Film Festival is one of her favorite Columbia events!