Columbia, Missouri – The Ragtag Film Society is proud to announce the hiring of Chloe Trayner as its new Artistic Director. In this new, organization-wide role, Trayner will lead the curatorial visioning for RFS, guiding the curation team of both Ragtag Cinema and True/False Film Fest.
Formerly the Festival Director of Open City Documentary Festival in London and Founder of the Assembly Documentary Development Lab, Trayner is a visionary leader, passionate about the art of nonfiction cinema and supporting artists engaging with the medium. As True/False and Ragtag Cinema begin to look beyond the challenges of the 2020-2021 season and consider new ways to approach audience engagement and programming excellence, Trayner and her team are tasked with growing the org's artist development programs, community engagement through special event programming, and maintaining the identity of True/False as a Fest that champions cinematic craft at the highest level and consistently reimagines what a film festival can be.
Also joining the festival's curatorial squad is Eric Allen Hatch as Music Director & Film Programmer. A true cinephile with a long history of supporting independent film and filmmakers, Hatch was previously Director of Programming for the Maryland Film Festival. Since stepping down from MdFF, Hatch has focused on film and music criticism and consulting work, in addition to co-founding Beyond Video, a nonprofit video library in Baltimore, and working closely with musician (and T/F alum) Dan Deacon. As Ragtag Film Society moves to unify its curatorial teams, Hatch joins T/F veteran Amir George who, as a film programmer, also heads up art curation at the Fest. With live music before every screening and site sympathetic art installations throughout the festival footprint, these roles strengthen True/False's trajectory as a multi-disciplinary festival of art and creative placemaking.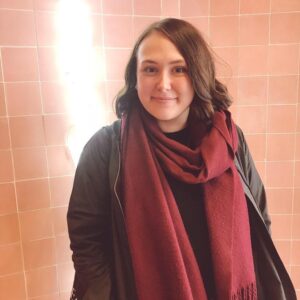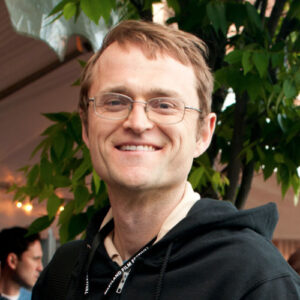 For the first time in its 18-year history, True/False's curation team will be absent all three of its longest-serving, original programmers. This new era marks an important milestone for the sustainability of the organization as it moves beyond its founders and entrepreneurial start into the role of an established cultural institution. Paul Sturtz, David Wilson, and Chris Boeckmann, crafted an international reputation that Trayner, Hatch, and George, along with Cinema Programmer Ted Rogers, will have the opportunity to reimagine, while maintaining the spirit of adventurous curation, radical hospitality, and immersive placemaking.
The 19th edition of True/False will be held March 3-6, 2022. The best of arthouse cinema can be found 360 days a year at Ragtag Cinema.
As the Fest builds back to pre-pandemic size and scope, plans include hiring a 4th programmer, seizing the opportunity to harness the team's depth of experience to nurture new talent. Trayner will work remotely in the UK, and all work will be conducted outside the US until the appropriate visa to work in the US is obtained.
BIOS:
Artistic Director – Chloe Trayner is a film and events programmer specializing in nonfiction cinema and talent development. Chloe is the Founder of Assembly Documentary Development Lab and has worked with organizations such as Bertha DocHouse, BFI Future Film Festival, The Guardian, Wellcome Trust and UnderWire Festival. She was Festival Director of Open City Documentary Festival from 2018-2020 as well as the co-director of Overnight Film Festival.
Music Director & Film Programmer – Eric Allen Hatch is a film and music critic and curator from Baltimore, MD. Eric has programmed film series for the Baltimore Museum of Art, and was the Director of Programming for Maryland Film Festival from 2007-2018. Eric's writing includes the much-discussed Filmmaker article "Why I Am Hopeful," the MUBI Notebook column Infinite Fest, and years reviewing film and music for Baltimore City Paper. Eric co-founded The Red Room, the collective behind the internationally acclaimed improvised-music festival High Zero. He has worked on the management team for musician Dan Deacon; coordinated film events in collaboration with musicians including Animal Collective, Beach House, Abdu Ali, DJ Spooky, and Ian MacKaye; and written album-release press notes for such recording artists as Future Islands, Ganser, Dan Deacon, Wume, and The Beths. 
Art Curator & Film Programmer – Amir George is an award winning filmmaker based in Chicago. George is a film programmer at True/False Film Fest and Chicago International Film Festival. George is the co-founder of the touring film series Black Radical Imagination. As an artist, George creates spiritual stories, juxtaposing sound and image into an experience of non-linear perception. George's films have screened at institutions and film festivals including Schomburg Center for Research in Black Culture, Institute of Contemporary Arts, London, Anthology Film Archives, Glasgow School of Art, Museum of Contemporary Art Chicago, Ann Arbor Film Festival, Trinidad and Tobago International Film Festival, BlackStar Film Festival, Afrikana Film Festival, and Camden International Film Festival, among others.
Cinema Programmer – Ted Rogers is the year-round Programmer for Ragtag Cinema. Rogers has programmed all films and series for the Cinema since 2019, working as a projectionist for the Cinema and the True/False Film Fest since moving to Columbia in 2018. He received a Bachelor of Arts in film and cinematography from Emerson College in Boston, where he volunteered for the Harvard Film Archive, before moving to New York City and volunteering with the Spectacle Theater. Rogers has also worked in film, theatre, and event production, post-production, and fabrication since 2010.
Ragtag Film Society is a 501(c)3 not-for-profit organization that exists to captivate and engage communities in immersive arts experiences that explore assumptions and elicit shared joy, wonder, and introspection.