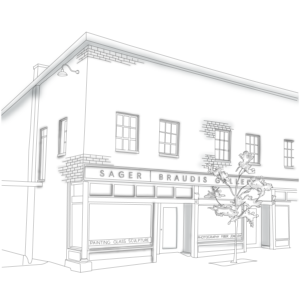 Owners and art enthusiasts Joel Sager and Hannah Reeves fortify the North Village Arts District with this elegant, welcoming gallery space. Housed in the historic Berry Building (once a grocery, rumored to have run a speakeasy during Prohibition), Sager Reeves Gallery features rotating exhibits by contemporary artists from around the world in addition to annual special exhibits of works by 20th-century masters such as Pablo Picasso and Leonor Fini.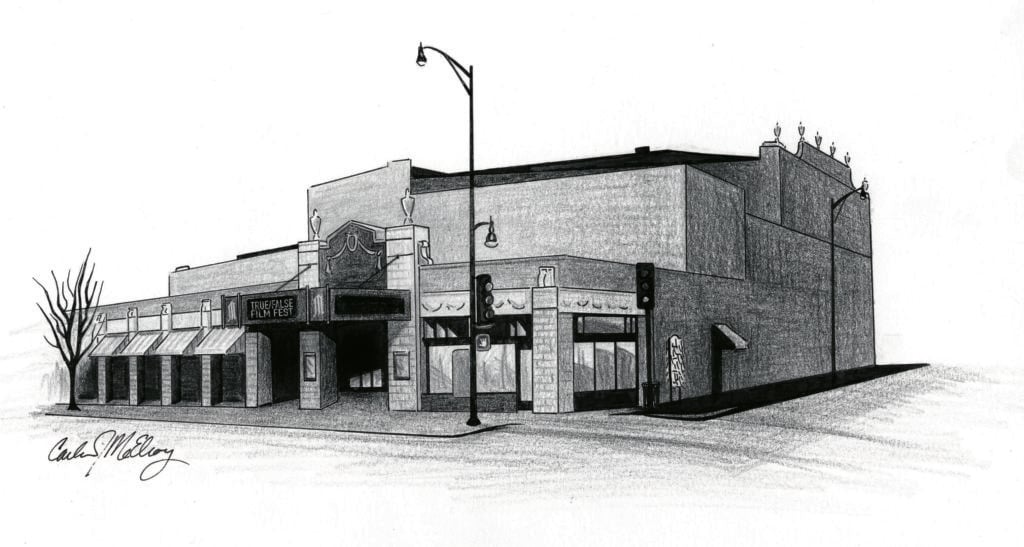 The Missouri Theatre Center for the Arts is Columbia's last and grandest movie palace. It opened in 1928 with Buster Keaton's Steamboat Bill Jr. In 1953, Commonwealth Theatres bought the theater and ran it into the ground in the 1980s before selling it to United Artists, which wanted to gut the theater to turn it into a multiplex. Thankfully, it was saved in 1987 when the Missouri Symphony Society bought it for their new home. In 2001, Ragtag and the Symphony Society began raising funds for a new projector; on November 15, 2002, the theater showed its first 35mm feature in almost 15 years, a sold-out screening of sing-along Sound of Music. The theater saw a multi-million-dollar makeover in 2008 and was purchased of the University of Missouri in 2011, securing a long and glorious future. In 2015, T/F and the university joined forces to purchase a digital projector.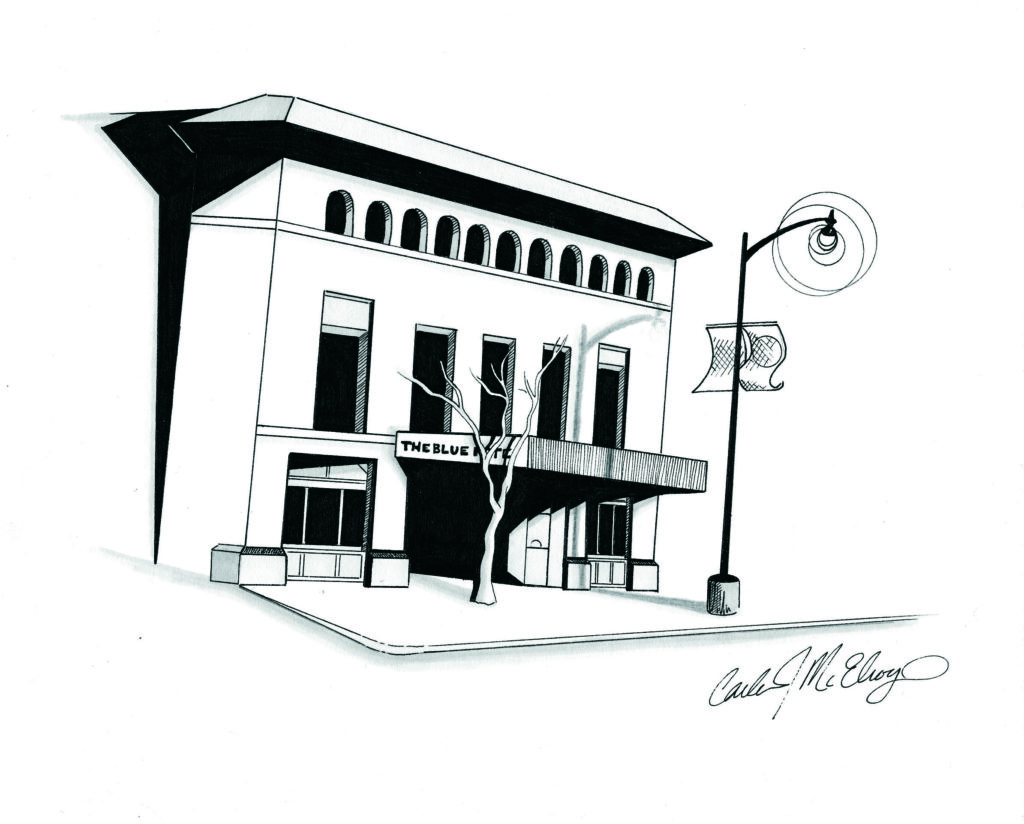 The Blue Note has been a Columbia institution for concerts and more since 1980. The seed was planted in 1975 when Philadelphia native Richard King, on his way to California, made a detour to visit his friend Kevin Walsh, a graduate student at MU. Five years later, after a stint presenting shows at a downtown hotel, King partnered with Phil Costello, a bartender at Brief Encounter (on the Business Loop, now Club Vogue). They bought the bar and renamed it The Blue Note, and it became a haven for the best independent rock of its day: REM, Pixies, the Replacements. Then King learned that an old vaudeville house (the Varsity Theater) was for sale. The Varsity was built in 1927 by Tom C. Hall, a prominent businessman involved with several other theaters in town. In 1990, King moved The Blue Note and restored tiered seating in the balcony. After 34 years, King passed the torch to Scott Leslie and Matt Gerding (a Columbia native), who had established the Majestic Theatre in Madison, Wisconsin. In 2014, the duo spiffed up the interior and kicked off a new era for a storied downtown icon.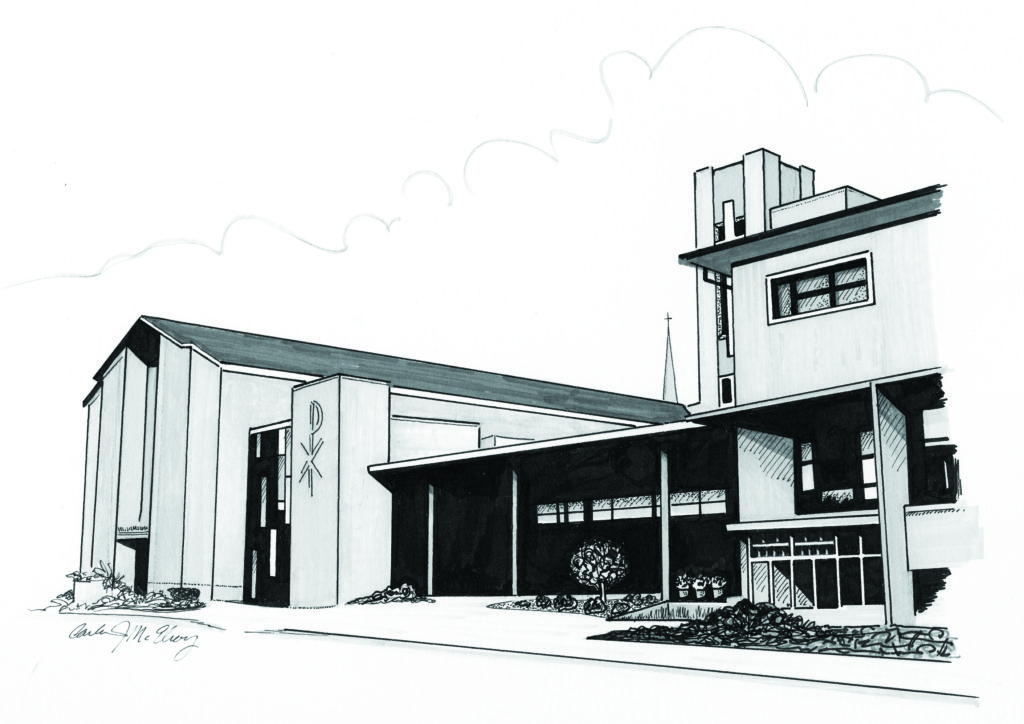 With its 90-foot-tall bell tower featuring a gold cross against a blue mosaic tile panel, the First Presbyterian Church is a noted landmark in downtown Columbia, just to the south of Ragtag's "Hittsville" complex. Built in 1966, the church building is the latest incarnation of a congregation with deep roots here — it is the second oldest church in Columbia, having started at Tenth & Broadway in the 1820s. In the Vietnam era, the church started to host the Chez coffehouse in its basement; the Chez swarmed with pickers and grinners of all kinds, becoming one of Columbia's biggest alternative havens. The venue continues on an occasional basis to this day. In 2009, the church built a fellowship hall; in 2011, it graciously opened its doors to T/F, which it gives an international theme for the weekend.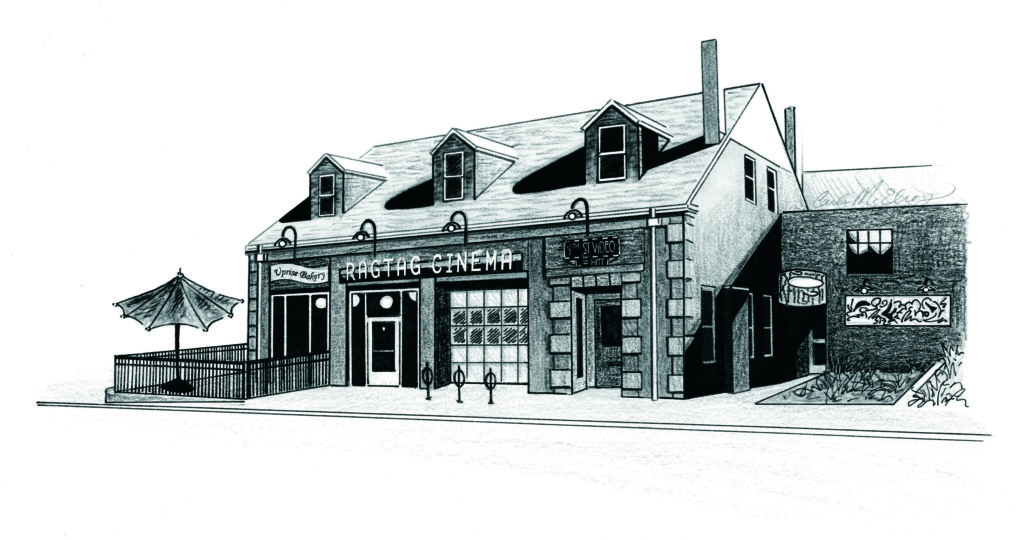 The Ragtag story begins in 1997 when Paul Sturtz met David Wilson at a show by Mr. Quintron at the now-shuttered Shattered nightclub. The last downtown movie house had gone dark, and so they concocted the Ragtag Film Society. Richard King opened the Blue Note to them Sunday and Wednesday nights, and they showed the first film in 1998 with a couple of "borrowed" 16mm projectors. Cut to three bright entrepreneurs — medievalist Tim Spence, farmer Holly Roberson and baker Ron Rottinghaus — who schemed how to make Ragtag a seven-day-a-week storefront cinema, which opened in 2000 and moved to its current digs in 2008. "Hittsville", as we like to call it, was built in 1935 and first used as a Coca-Cola bottling factory and then as the Kelly Press printing plant. In 2013, the smaller and cozier auditorium was renamed "The Willy Wilson Theater" after the Scottish-born actor, designer, math teacher—and father of David Wilson. Ragtag is sometimes credited with saving Columbia, but people tend to exaggerate about such things.