Since its beginning, T/F has served as a fount of ideas, with most of them played out on screen. But increasingly, we've explored more film adjacent events through which to inject new ideas into the festival's bloodstream and attempt to rearrange our worldviews. From intimate conversations and playful, show & tells to the frontiers of interactive, AR and VR, the Synapses program showcases artists and storytellers who've jumped the fences of traditional platforms.
Interwoven auditory expressions amplify this collection of intimate, immersive storytelling. Hone your senses and embrace shifting your perspective during these personal journeys confronting unsettled pains, familial relationships, and self-discovery. Free and open to the public but prior reservations are required where noted. Contact [email protected] with questions.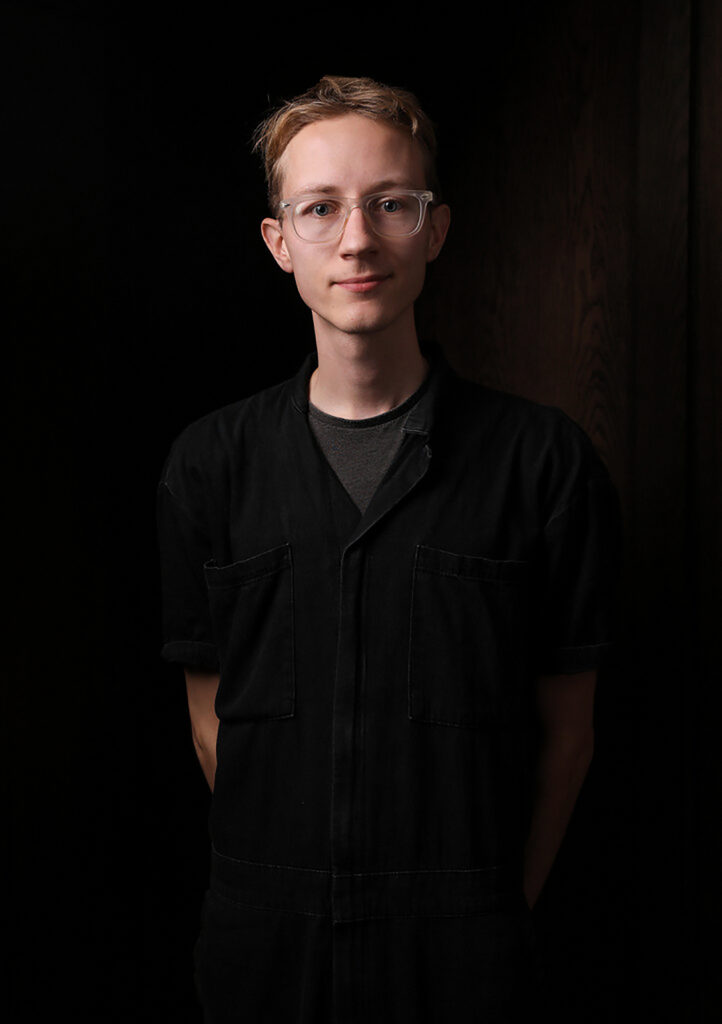 AS MINE EXACTLY
Charlie Shackleton; 2022; VR Performance Film; 25 min
Located at 906 Alley A // Thursday – 2pm, 2:45pm, 3:30pm, & 4:15pm // Friday, Saturday, & Sunday // 10am, 10:45am, 11:30am, 12:15pm, 2pm, 2:45pm, 3:30pm, & 4:15pm // Reservations are required
A mother and son revisit the medical emergency that reshaped their lives and the remarkable fragments that remain of that time in this intimate blend of virtual reality and performance film. As Mine Exactly is performed individually for each audience member by writer-director Charlie Shackleton, so no two performances are ever the same.
THE TELELIBRARY
Yannick Trapman-O'Brien; 2020; Telephone, Interactive; 50 min
Located at Columbia Art League // Thursday, 2pm-10pm / Friday 12pm-6pm / Saturday 2pm-6pm / Sunday 10am-5pm // Reservations are required
Playing for waitlist-only audiences since its inception, this telephone adventure is exclusive to True/False for a limited time. An interactive, auditory experience where your progression through a dynamic phone system is part theater, part game, and part self-care. At over 1000 performances, it's a radical experiment in long-form storytelling at the most intimate scale. No two visits are alike, and your experience is a mystery until you pick up the phone.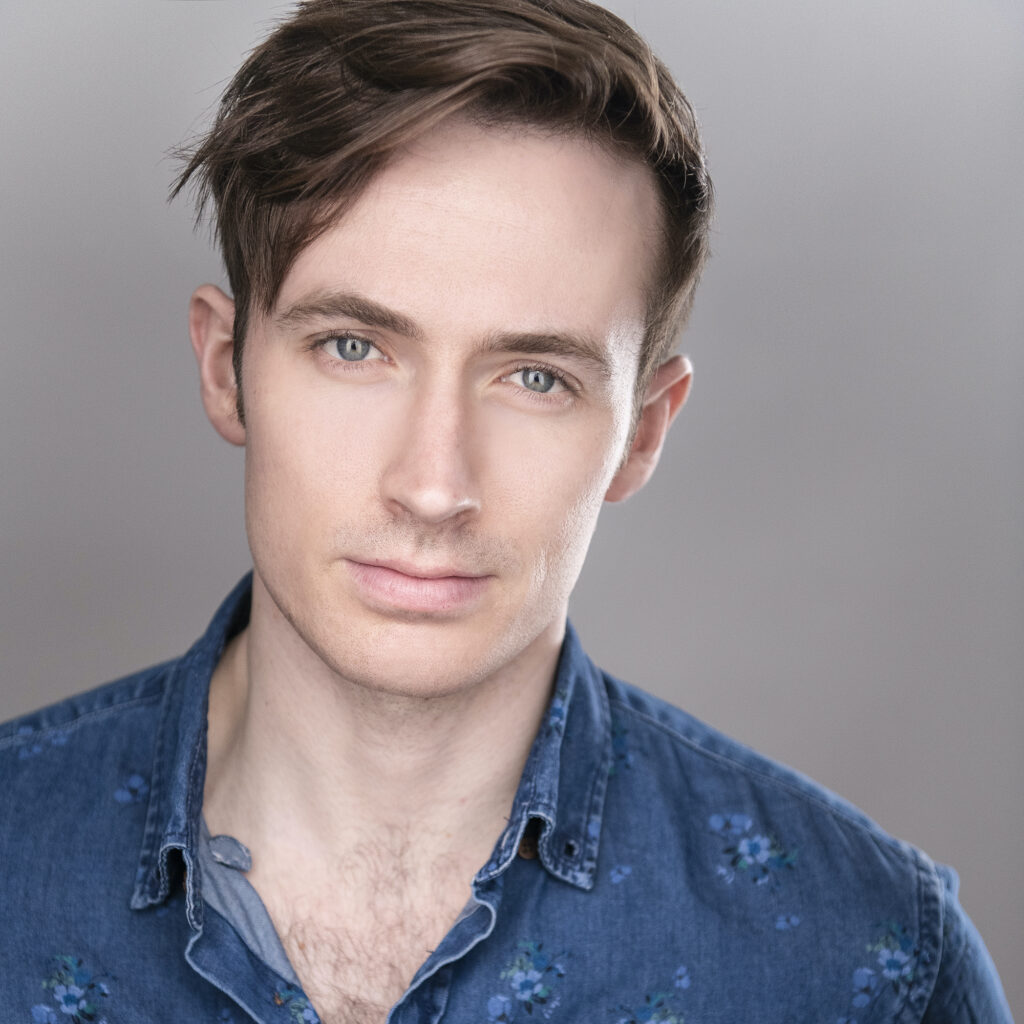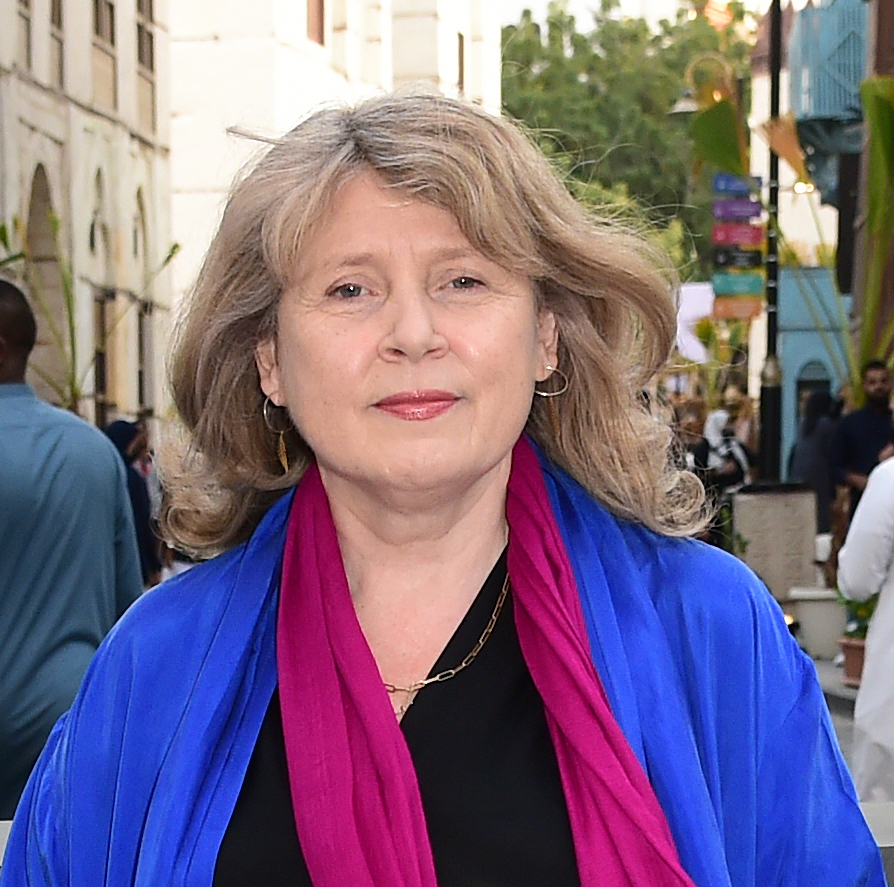 TESTING TIMES
Victoria Mapplebeck; 2021; Immersive Audio; 34 min
Located at Columbia Art League // Thursday, 2pm-8pm / Friday 11am-8pm / Saturday 11am-8pm / Sunday 10am-8pm
An immersive audio experience depicting an unfiltered and unromanticized portrait of family life during a global pandemic. Crafted from over 50 hours of phone calls and voicemails recorded during Covid-19 lockdowns, it captures the contrasting experiences of mother-director Victoria Mapplebeck and her 18-year-old son Jim quarantining in a shared two-bedroom apartment. Despite flaring tempers and monumental showdowns, a story of camaraderie and humor emerges as they live their increasingly separate lives side by side.
UN(RE)SOLVED
Tamara Shogaolu; 2021; AR, Immersive
Located at Columbia Art League // Thursday, 2pm-8pm / Friday 11am-8pm / Saturday 11am-8pm / Sunday 10am-8pm
Say their names. Know their stories. Who are the men, women, and children whose cases were re-examined under the Emmett Till Unsolved Civil Rights Crime Act? In the Un(re)solved installation, explore a living quilt and use augmented reality to bring to life the stories woven throughout. Learn about a federal effort to grapple with America's legacy of racist killings.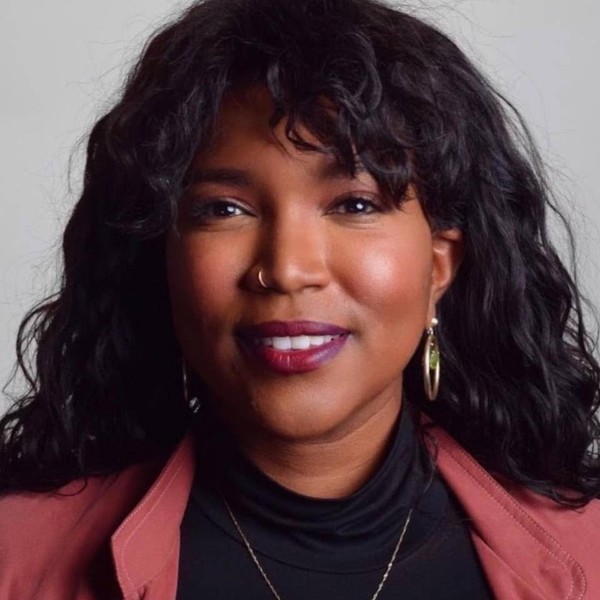 The festival panel is a tired tradition, and T/F is doing its part to jettison it once and for all with our intimate Field Sessions. These close encounters between artists provide an unsurpassed intimacy that can't be achieved in a multi person panel. Each session is a deep dive into the ideas that shape nonfiction filmmaking in 2022. All Field Sessions are free and open to the public, space available.
ALLIANCE
Saturday, Mar 5 / 1pm-2pm / Forrest
Sin Sitio Cine, a "siteless" production company, dissects its organic approach to collaboration when producing nonfiction work. It strives to acknowledge and challenge the complexities of the contemporary world by focusing on producing artistically ambitious,  politically conscious works, unconcerned with length and genre classifications. Speakers include Juan Pablo González, Ilana Coleman, and Jamie Gonçalves.
ANCESTRY
Saturday, Mar 5 / 3pm-4pm / Forrest
Jon-Sesrie Goff (After Sherman) and Victoria Linares Villegas (It Runs in the Family) turn their cameras inward to interrogate the relationship between their family histories and ideas of inheritance in their films. The two filmmakers discuss their approach to personal investigations and unearthing unheard narratives from their familial pasts.
ARCHIVE
Sunday, Mar 6 / 2:45pm-3:45pm / Forrest
Sara Dosa (Fire of Love) and Aliona van der Horst (Turn Your Body to the Sun) excavate historical narratives from archival materials with a commitment to cinematic language. The pair discuss the process of searching for stories in the archive and taking on the responsibility of telling another's story.
INSTITUTIONS – EVENT CANCELED
Sunday, Mar 6 / 4:30pm-5:30pm / Forrest
Yé Yé (H6) and Nastia Korkia (GES-2) explore institutions with an
observational lens, telling interconnected stories to build collective portraits that reflect wider society. Together, they explore their creative processes for immersing themselves inside spaces and crafting compelling observational
narratives.
Film Comment: Points of View
Friday, Mar 4 / 12:30pm-1:45pm / Forrest 
A common term in nonfiction filmmaking and criticism, "point of view" connotes a number of different meanings: a perspective onto the world, a camera position, an assertion of subjectivity. Led by the Co-Deputy Editor of Film Comment, Devika Girish, this panel discussion will bring together filmmakers from the T/F program to explore the material, aesthetic, and political implications of a cinematic point of view, and how documentaries make and unmake our ways of seeing. The conversation will be recorded for the Film Comment Podcast. Free and open to the public, space available.
Artist Talk: Askia Bilal
Saturday, Mar 5 / 10:30am-11:10am / Forrest 
Askia Bilal (Non-portraits: In-between-being) is an artist who works in acrylic paint with assorted dry media on canvas and a method of collage that reuses parts of his own original paintings and drawings. In this session he'll talk about his creative practice and how his work is a search for meaning-a tool to make sense of the world, the meaning of life and his place in it. Free and open to the public, space available.
Short Filmmaker Tag
Sunday, Mar 6 / 10:30am-11:30am / Forrest
Tag, you're it! Join us for a dynamic conversation with shorts filmmakers from the T/F program while experiencing our rendition of the childhood game tag. In this playful Q&A, filmmakers select unknown questions not to answer for themselves but to pass to a fellow filmmaker of their choice. We don't anticipate a dull moment in this opportunity to gain more insight into short nonfiction filmmaking. Free and open to the public, space available.
Friday, Mar 4  / 9:30pm-11pm / Forrest
Sunday, Mar 6 / 12:30pm-2pm / Forrest
Gather 'round the firepit as some stellar storytellers spin yarns in our cozy forest clearing. Storytellers to be announced!  Ticket required; general admission via the Q.
Saturday, Mar 5 / 10pm-11:30pm / Showtime Theater @ The Blue Note
Can you suss out the truth? Or are you gullible? America's most raucous documentary game show features local non-professional filmmakers who attempt to fool seasoned directors by presenting their totally true or totally false two-minute docs. Things get increasingly out of hand. Hosted by Brian Babylon, a Chicago-born comic who moved out to Los Angeles to work on "Why? with Hannibal Buress" and is a frequent guest on the news quiz show "Wait, Wait…Don't Tell Me!". Tech support provided by Vidwest and CAT TV. Ticket required; general admission via the Q.