Since its beginning, T/F has served as a font of ideas, with most of them bubbling up on screen. But now non-filmmakers inject new ideas into the festival's bloodstream and attempt to rearrange our worldviews. Rather than sequester these big thinkers to the fringes, we place them front and center, and sometimes invite them to jump on a soapbox for pre-film rants.
The festival panel is a tired tradition and T/F is doing its part to jettison them once and for all with our intimate Field Sessions. These close encounters between two (or three!) artists provide an unsurpassed intimacy that can't be achieved in a multi-person panel. Each session is a deep dive into the ideas that shape nonfiction filmmaking and will be live recorded for the True/False Podcast.
All Field Sessions take place in the Little Chapel at The Picturehouse, 204 S. Ninth St., and are free and open to the public.
Ernst Karel & Brett Story
I THOUGHT I HEARD SOMETHING
Artist, researcher, and sonic ethnographer Ernst Karel has done post-production sound work on landmark nonfiction films like Leviathan, Manakamana, and Milford Graves: Full Mantis. He recently collaborated with director Brett Story on her widely anticipated new feature, The Hottest August. Together, they will walk-through a significant scene from the film and share their theories and practices of sound design.
WITHIN REASON
Episode now available on the True/False Podcast
The fearless Anand Patwardhan (director, Reason) has been creating epic socio-political Indian documentaries for decades. Poh Lin Lee (star, Island of the Hungry Ghosts) is an Australian social worker who also runs a side practice of conducting narrative interviews with filmmakers. In this special encounter, Poh will engage in conversation with Anand, covering his latest film and his lifelong artistic oeuvre.
POLITICS, DITTO 
Episode now available on the True/False Podcast
Directors Nanfu Wang (One Child Nation) and Petra Costa (Edge of Democracy) unveil their families' political histories in their latest films, which both start small with the personal and explode with seismic implications. In this conversation the directors will bring light to the unique decisions in telling personal journeys of discovery and ruminate on their current relationship to their past.
Maíra Bühler & Rosine Mbakam
STEP INTO THE CHAMBER
Engaging in more-than-vérité filming, Maíra Bühler (Let It Burn) and Rosine Mbakam (Chez Jolie Coiffure) each gained incredibly intimate access to secret worlds in their second features. They will discuss the challenges of shooting in confined interior spaces and the transcendent potential of having limited parameters.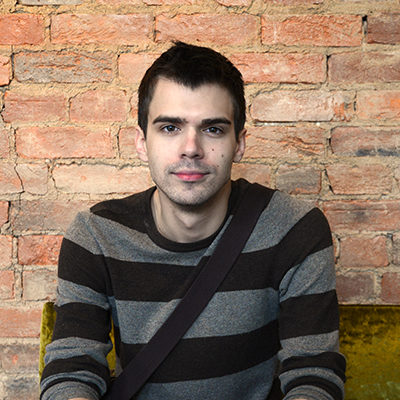 UN-FIELD SESSION: FUNDER'S FIRESIDE CHAT
We revert back to the panel format in this intimate chat with three documentary funders, but twist the power dynamics by inviting a filmmaker-moderator, Chase Whiteside (dir. América [T/F 2018]) to call the shots. At hand are catalytic open questions, such as "What are you waiting for?" Everyone is prepared to be honest and to finally lay it all out on the table. As such, no press, please. The panel discussion will be followed by a short period of time for mingling. Free and open to the public; space available.
In 2011, Tim Heidecker and Gregg Turkington created On Cinema at the Cinema, an absurd and stinging riff on self-absorbed movie nerd culture; a burlesque of an archetypal entitled, right-leaning ignoramus; and a brilliant piece of sustained character development exploring a toxic, co-dependent relationship. In the years since, the On Cinema universe has blossomed, with a number of its projects conversing with the real world. In TIM Talk, True/False 2016 critic-in-residence and noted On Cinema scholar, Nick Pinkerton, facilitates a conversation with Heidecker, in which the two discuss the evolution of the project, and if we're lucky, offer a taste of what's to come. No recording allowed. Reserved ticket required; free via the Q.
RADIO ATLAS: THE NIGHT WATCHMAN
In her groundbreaking project Radio Atlas, Eleanor McDowall translates creative audio documentaries, granting English-language listeners access to inventive art we otherwise might not comprehend. In this program, McDowall premieres a translation for 1971's The Night Watchman, a landmark work of psychological portraiture from the Detroit-born, Denmark-based Stephen Schwartz, the pioneer of the "Schwartz Technique," a highly influential approach to interviewing. Reserved ticket required; general admission via the Q.
Plays with Charlotte Bienaimé's "Colette's Podcasts," about an obsessive collector of radio documentaries, and "Fainting Spells" (Dir. Sky Hopinka; 2018; 11 min)
Join our piquant Provocateurs, host Martina Castro, and some surprise guests for a variety show featuring provocations, music, and storytelling. Immediately following, the conversations continue in the Bingham Gallery (across the hall) with a high tea. Reserved ticket required; general admission via the Q.
ROOM H.264: COLUMBIA, MO, MARCH 2019
As the festival concludes, we're thrilled to offer a free, casual screening of Room H.264, a film that will be shot and edited over the course of True/False weekend. Created by Eric Hynes, Jeff Reichert and Damon Smith, the project is an homage to Wim Wenders' documentary Room 666. Over True/False weekend, a variety of True/False filmmakers will find themselves alone in a hotel room, facing a camera and a provocative prompt: "Is cinema a dead language, an art which is already in the process of decline?" No ticket required; free and open to the public.  
The Provocations are a mini-Ideas Fest within True/False. After months of searching, our team located five people from a variety of backgrounds and disciplines, all with challenging ideas and provocative presentation styles. Paired with a feature film in our program, these folks stand ready to rearrange your worldview with the power of words.
Multihyphenate Rashayla maintains an active career as an artist, speaker, performer, and designer across many mediums, all the while poking holes in the art world establishment. Her project Reality is Not Good Enough turns our assumptions about reality TV starring and profiteering off of black women inside out. 
Provocation before screenings of Segunda Vez.
Andrea's explosive essays "On Liking Women" and "Bad TV" opened new frontiers in trans and feminist criticism. She is finishing her first book, Females: A Concern, on femaleness as political suicide, from Verso Books. 
Provocation before screenings of Untitled Amazing Johnathan Documentary.
In 2010, Glenn Beck reviewed Ricardo's collaborative project Electronic Disturbance Theater 2.0/b.a.n.g. lab as a gesture that potentially "dissolved" the U.S.-Mexico border with its poetry. His art frequently utilizes hacktivist principles and electronic civil disobedience to redefine structures of power.
Provocation before screenings of Celebration.
Founder of the satirical Twitter account Best of Nextdoor, Jenn trawls the depths of the online community board Nextdoor to unearth the most absurd, funny, and heartwarming examples of neighbors helping—or not helping—each other out. The CEO of Nextdoor does not approve of her work. 
Provocation before screenings of Treasure Island.
Kate runs McMansion Hell, a blog that, besides taking down the proliferation of consumerist excess in American housing stock, was recently selected by the Library of Congress for permanent archiving as a culturally important website. Kate writes critical analysis of architecture and design that spans topics from restaurant acoustics to home renovation reality shows. 
Provocation before screenings of Mike Wallace is Here.
We're delving more deeply into the frontiers of interactive media, showcasing artists and storytellers who've jumped the fences of traditional platforms. On display within the glow of the Transmedia Arcade located in downtown, visitors are welcome to stop in between films for a rupture of reality. 
Located at Columbia Art League
Alison Nguyen; 2019; video installation
Reimagined as an immersive installation, this rendition of the short film explores our consumption of disaster news and its cinematic parallels to advertising through found footage.
Charlotte Stoudt, Laura Wexler, Angel Manuel Soto; 2018; VR
In 1961, Betty and Barney Hill were abducted by aliens while driving to their home in Rural New Hampshire. Haunting audio recordings from their hypnotic regression therapy sessions illuminate Betty and Barney's very different experiences of the same event.
Paisley Smith, Jam3, NFB; 2018; immersive
Foreign exchange programs promise the opportunity for students to share their culture while immersing themselves in another. This personal story of a family's experience with loss and grief is folded into delicate paper illustrations.
Benoit Felici; 2018; VR
This virtual tour explores authenticity and imitation through three of China's surreal neighborhoods, each designed as stunning, elaborate replicas of Venice, Paris, and London
 Deniz Tortum; 2018; VR
A mysterious tree watches over a forest while humans traverse its paths, planning construction zones and searching for a lost person. As civilization slowly unravels, quiet new dynamics emerge.
Emmanuel Vaughan-Lee, Adam Loften; 2017; VR
As natural silence verges on extinction, acoustic ecologist Gordon Hempton journeys to one of the quietest places on earth, the Hoh Rain Forest in Olympic National Park. Defining silence as the absence of modern noise, he asserts that "silence isn't the absence of something, but the presence of everything".