Since its beginning, T/F has served as a font of ideas, with most of them bubbling up on screen. But now non-filmmakers inject new ideas into the festival's bloodstream and attempt to rearrange our worldviews. Rather than sequester these big thinkers to the fringes, we place them front and center, and sometimes invite them to jump on a soapbox for pre-film rants. We are re-inventing the idea of panels as more intimate conversations and playful show and tells. We're also delving more deeply into the frontiers of interactive transmedia, showcasing artists and storytellers who've jumped the fences of traditional platforms.
FIELD SESSIONS
All Field Sessions take place in the Little Chapel @ The Picturehouse, 204 S. Ninth St., and are free and open to the public.
Field Session: Expanded Cinema
Friday, Mar 3 / 1:30pm / Little Chapel @ Picturehouse
With Gary Hustwit, Jessica Edwards, and Josh Begley
Data artist Josh Begley ("Best of Luck with the Wall") sources his images from Google Earth and Google Street View. Gary Hustwit ("This Is What the Future Looked Like") runs Scenic, a VR content studio, that partners with nonfiction filmmakers like Jessica Edwards. These two visions of the future of interactive media collide in fission or fusion.
Field Session: Ask Me a Question
Friday, Mar 3 / 3pm / Little Chapel @ Picturehouse
With Lindy Lou Isonhood and Florent Vassault
Borrowing liberally from The Dating Game and The Newlywed Game, this show brings together Lindy Lou (the star) and Florent Vassault (the director) of Lindy Lou, Juror Number 2 to see how well they actually know each other. Each will take turns answering questions about the other. Brace yourself as these close collaborators take us on a surprising ride. 
Field Session: Eye to Eye
Saturday, Mar 4 / 10:30am / Little Chapel @ Picturehouse
With Shevaun Mizrahi and Jeff Unay 
Shevaun Mizrahi (Distant Constellation) and Jeff Unay (The Cage Fighter) subvert documentary dogma with their special effects, whether lo-fi or high-tech. From the creative process to thorny ethical questions, the directors reveal their wizardly tricks and bravely reconsider the notion of truth.
Field Session: Blood is Thicker Than Water
Saturday, Mar 4 / 12pm / Little Chapel @ Picturehouse
With Yance Ford and Travis Wilkerson
Directors Yance Ford (Strong Island) and Travis Wilkerson (Did You Wonder Who Fired the Gun?) both scrutinize the unjustified murder of a black man in films pulled from their family histories. In this conversation, they excavate deeply personal meaning from these still-reverberating acts of violence and come to terms with their parallel works. 
Field Session: Casting Light
Saturday, Mar 4 / 1:30pm / Little Chapel @ Picturehouse
With Mette Carla Albrechtsen
Witness two filmmakers at the top of their game interview audience members. Mette Carla Albrechtsen (Venus) and a surprise guest filmmaker will first orient us to the process of interviewing subjects before embarking on a live "casting" session. One lucky interviewee will be selected to win a special basket of T/F merch. Sign up at the door to participate!
Field Session: A Labor of Love
Saturday, Mar 4 / 3pm / Little Chapel @ Picturehouse
With Alma Har'el, Dan Sickles and Antonio Santini
Antonio Santini and Dan Sickles, the directors of Dina, plucked their titular subject out of suburban Philadelphia and made her the star of her own rom- com. Alma Har'el is known for her genre-bending filmmaking — her newest, LoveTrue, is a lush psychodrama of young love. Together, they rose to the prickly challenge of telling someone else's love story. Here they share their innovative strategies.
+ Podcast Therapy
Friday, Mar 3 / 1:30pm to 4pm // Saturday, Mar 4 / 12pm to 4pm / Little Chapel @ Picturehouse
Just opposite the doors to the Little Chapel @ Picturehouse you'll find this kiosk run by Chicago's Third Coast International Audio Festival. Share an episode from your life, and they will pluck a relevant excerpt from their vast audio archive.
ELEMENTAL
ELEMENTAL HAS BEEN CANCELLED. STAY TUNED FOR ADDITIONAL UPDATES.
Elemental is an immersive gaming experience in which teams of eight people must collaborate to understand new worlds. With no language, numbers, or traditional locks, this is a unique escape room that delivers as much joy and wonder as puzzle-solving satisfaction.
Presented in partnership with Breakout CoMo
PROVOCATIONS
Thanks to a grant from the Ford Foundation, this year we've built a mini-Ideas Fest within True/False. After months of searching, our team located five people from a variety of backgrounds and disciplines, all with challenging ideas and provocative presentation styles. Paired with a feature film in our program, these folks stand ready to rearrange your worldview with the power of words.
Destiny Watford: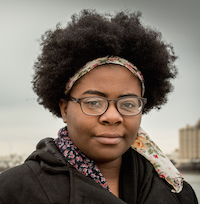 Now a university student, this unstoppable force won last year's 2016 Goldman Environmental Prize for leading the successful opposition to the nation's largest trash-burning incinerator, proposed for her Baltimore neighborhood. Provocation before screenings of the feature Communion.
Linda Tirado: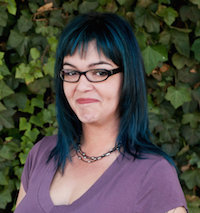 A self-described "completely average American," Linda Tirado, author of Hand to Mouth: Living in Bootstrap America, writes about poverty, media, and politics. She has reported on militant movements such as Ammon Bundy's armed occupation of the Malheur National Wildlife Refuge. Provocation before screenings of the feature The Challenge.
Sarah Jeong: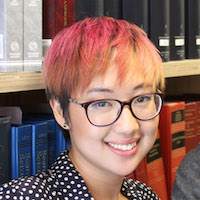 Trained as an attorney, Sarah is a contributing editor at Vice Motherboard, where she writes about technology, policy, and law. Her book The Internet of Garbage considers online harassment. Provocation before screenings of the feature Rat Film.
Sarah Kendzior: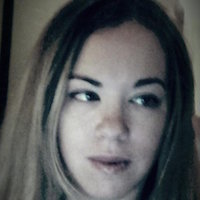 This St. Louis-based journalist and Twitter legend covers politics, media, and the economy. For the last decade, she has researched authoritarian states of the former Soviet Union, an increasingly relevant topic. Provocation before screenings of the feature Stranger in Paradise.
Stacy Kranitz: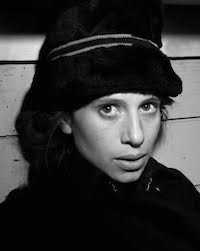 Born in Kentucky, Stacy's photographs document those outside mainstream American culture. In her celebrated photographs of Appalachia, she is demystifying some well-entrenched stereotypes. Provocation before screenings of the feature The Road Movie.
CHAUTAUQUA
Sunday, Mar 5 / 9:30am / Rhynsburger Theatre and Bingham Gallery
Join our five piquant provocateurs, host Avi Lewis, and some surprise guests for a variety show featuring provocations, music, and storytelling. Immediately following, the conversations continue in the Bingham Gallery (right across the hall) with elevenses.
Presented in partnership with the Ford Foundation
TRANSMEDIA
Located at Columbia Art League // Thursday, 5:30pm – 8pm / Friday 10:30am – 8pm / Saturday 9am – 7pm / Sunday 10am – 8pm
This Is What the Future Looked Like (Sam Green, Gary Hustwit; 2017; VR) A 360-degree tour of geodesic domes (some spectacular, others less so) dovetails with a history of their inventor, Buckminster Fuller.
Underworld (Francesca Panetta; 2016; VR) Breaking new ground for nonfiction virtual reality, this gamified immersive documentary ratchets up the tension as you go urban exploring in the sewers of London.
Bear 71 (Leanne Allison, Jeremy Mendes, Jam3; 2016; VR) Updating the groundbreaking interactive project Bear 71 (2012), this VR version allows users to experience life as a bear in Canada's Banff National Park. Through fixed cameras and other electronic data-gathering tools, lines between wild and wired become blurred.
Quickdraw (Jonas Jongejan, Henry Rowley, Takashi Kawashima, Jongmin Kim, Nick Fox-Gieg, with friends at Google Creative Lab and Data Arts Team; 2016; interactive) A simple drawing game played against a neural network. With every game, the AI becomes smarter…
Presented in partnership with Good Wizard, Gravity, and Scenic
PODCAST
This year, True/False is launching a podcast about the art and craft of nonfiction storytelling. The podcast is in collaboration with KBIA, Columbia's NPR affiliate station, and students at the University of Missouri School of Journalism. Each episode features a True/False curator conversing with a noteworthy filmmaker or film critic. Conversation centers on an aspect of storytelling — such as building character, creating an immersive experience, gaining access — and offers insider insight into the making of today's most cutting-edge nonfiction films.
The first two episodes feature Building Character with Keith Fulton & Lou Pepe (The Bad Kids) and Immersion with Bill & Turner Ross (Contemporary Color). The True/False podcast will launch on March 2 on www.truefalse.org, www.kbia.org, iTunes, Stitcher, or wherever you get podcasts.