The True/False Film Fest is announcing the first round of film programming for its 19th edition, taking place March 3-6, 2022.
Juan Pablo González, director of Dos Estaciones, will receive this year's True Vision Award and will guest curate a retrospective program. And in True/False's second annual Show Me T/F event, the festival will spotlight Kevin Shaw's Let the Little Light Shine with extended community conversation and participation. 
TRUE VISION AWARD 
True/False is delighted to announce that Juan Pablo González will receive this year's True Vision Award in honor of his achievements in and contribution to the field of nonfiction filmmaking. His latest film, Dos Estaciones, will screen at the festival alongside a retrospective program.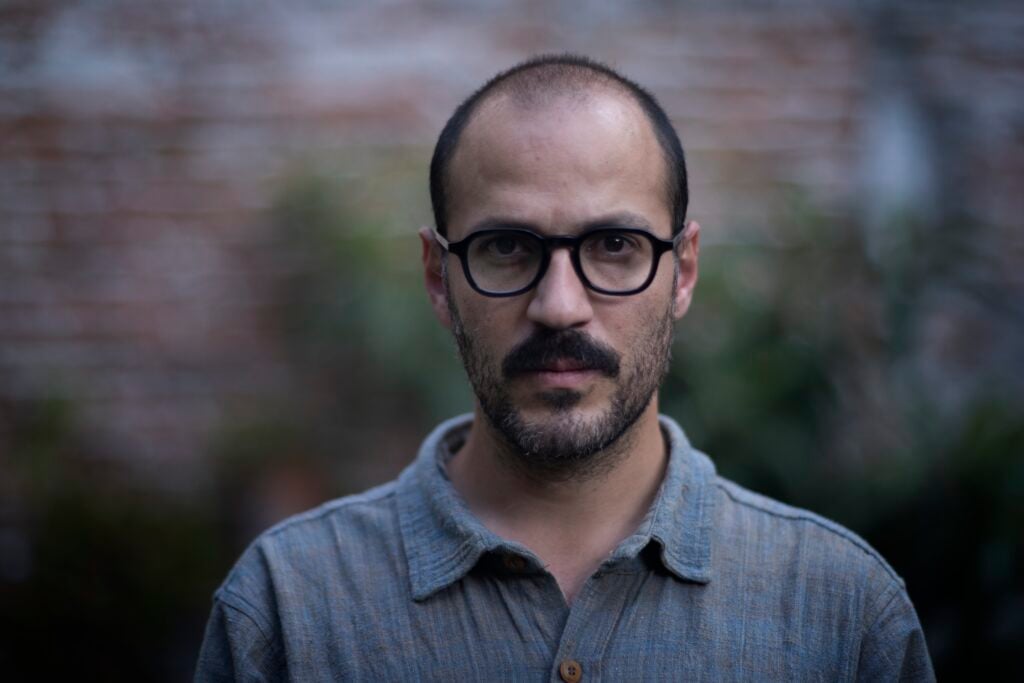 Juan Pablo González was born in Atotonilco el Alto, Jalisco, Mexico, and his home region has become the focus of his filmmaking practice, acting as the location for all of his work to date. As a filmmaker, he seeks to reclaim the medium to counter colonial narratives and center the voices of rural Mexico—building alternative histories to those that seek to frame its communities as being locked in stasis, or as victims of circumstance. González's work spans fiction and nonfiction, and he often collaborates with real people from his life to reflect their own reality on screen. His films seek to explore community, grief, globalization, and the changing nature of Jalisco as a place. All of his work shares a beautifully cinematic aesthetic and, with a patient lens and care for his subjects, Gonzalez's commitment to telling these stories is clear in every frame.
Also returning to the Fest this year will be Caballerango (T/F 2019), and "Las Nubes" (T/F 2018), which will be exhibited together in a program. Additionally, as part of the True Vision retrospective program, González will curate and present a film that was influential in forming his own approach to filmmaking, which will be announced with the full film lineup.
True Vision is the only award given at True/False. Past honorees include Rosine Mbakam (2021), Bill and Turner Ross (2020), Nuria Ibáñez Castañeda (2019), Dieudo Hamadi (2018), and Claire Simon (2017). The True Vision Award is sponsored by Dr. Timothy McGarity of Restoration Eye Care. For more about the True Vision Award, visit truefalse.org/true-vision-award. 
SHOW ME TRUE/FALSE
Now in its second season, the Show Me Series is a nod to both our long-established proclivity as Missourians to approach new things with a hint of skepticism (until we see it for ourselves, of course), as well as a challenge to show our community all the possibilities shared experiences with film can hold, including the potential to serve as a catalyst for conversations that move our collective pendulum closer to equity, inclusion, and unity.
Embedded within a collaborative lineup of year-round screenings at Ragtag Cinema, Show Me True/False creates space at the Fest for community-wide conversation around a film that reflects both the challenges and dreams of our own community. Let the Little Light Shine does so deftly in chronicling a Chicago community's fight to save their elementary school from gentrification. Following the March 5 screening of Let the Little Light Shine, the Fest will hold an extended Q&A with the film's in-person guests. This event serves to recognize the fact that the Fest would not be what it is without the community that hosts it, and through discounted tickets provides an opportunity for those who are not otherwise able to attend the Fest to experience True/False.