Townes Van Zandt in Heartworn Highway
You don't have to listen too long to the music of Townes Van Zandt to understand that it is the product of real, deep, lived-in pain. Townes played hungry, immediate blues, and the utter nakedness of his singing voice more than made up for his aloofness elsewhere in life. That Townes's beautiful and soothing songs, like so much great art, require for their existence the prolonged suffering of a human being is an unpleasant truth we are confronted with in BE HERE TO LOVE ME. Would we want to wish away the horrible details of Townes's life? Early electric shock therapy left him missing pieces of himself. Fits of intense depression involving days spent alone locked in dark rooms and violent drug binges seem to go as far back as anyone can remember. Should we view Townes's pain as some sort of price that had to be paid? He himself suggests that he made some sort of Faustian bargain with the Blues. "There was a time when I realized I could really do this," he tells us, "but it takes blowing everything off. It takes blowing off your family, money, security, happiness." Earlier he recounts an intentional fall from a fourth floor balcony. "I decided I was going to lean over and see what it felt like all the way up to approaching when you lost control, and I realized that to do it I would have to fall." Are these the romantic truths of an artist suffering for the sake of his art or the self destructive rationalizations of an alcoholic? Some of both I suppose. Surely his life didn't need to be so damned hard. The film only once offers us the prospect of a sober Townes, free from the clear destruction that alcohol brought into his life, only to snatch the idea away from us in but a few minutes. We are left to deal with him as was and not as we would want him to be.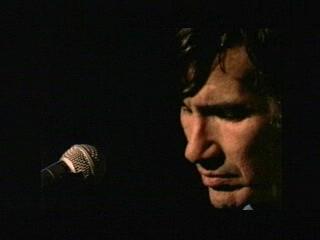 We aren't really allowed to romanticize his suffering too much, to view it as some sort of noble sacrifice, largely because we see how intensely he shared it with everyone in his life. Early in the film his close friend Guy Clark informs us that we are here "to discuss and/or cuss" Townes, yet, somewhat shockingly, no one, despite ample provocation, seems much interested in cussing Townes. Time has passed, I supposed, and they have distance from the things that he put them through. Perhaps there were others who wouldn't be interviewed. Yet I can't help but be struck by the fact that even his family, doubtlessly the people he hurt the most, seem reconciled to his life and conscious of the importance of his music. His first wife Fran recalls being twenty and newly wed and having her husband sequester himself in a closet and write a song called "Waitin' Round to Die". She also recounts, with a kind of gentle pride, a night decades later. She had just returned from her honeymoon after her remarriage to receive a 2 AM phone call from Townes. "We've made it," he told her. "If I Needed You" was a hit. And she learned for the first time it was written it about her. Townes's two sons strike a similar tone in their interviews. The their childhood memories of being failed by their father have left wounds that haven't fully closed, yet they seem to glow with a sort of inescapable love for him. Townes's fellow musicians, living in the shadow of his sublimity, carried their own sort of burdens. Steve Earle perhaps had it the worst, having to endure watching Townes play Russian Roulette, putting a gun to his head pulling the trigger three times. Others recall the pain of Townes's crimes against his own art; when he was too drunk to play and had to be pulled from the stage, or when he came so close to having a breakthrough hit record, only to go on a bender and screw it up.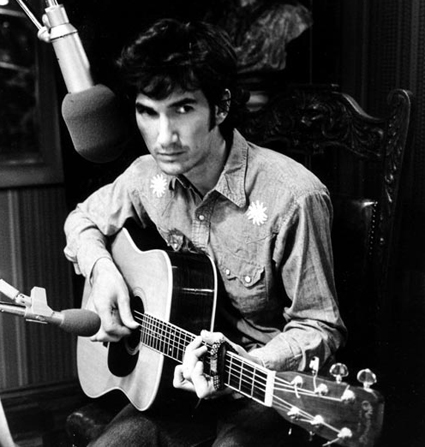 Margaret Brown's beautifully poetic film, manages to reflect the spirit of Townes's music in multiple ways. From the outset Brown creates a powerful visual melancholy with shots of the world drifting passed as seen from a car rolling down the highway and a slow motion montage of reedited archival footage of Townes's life. A recurring image of the drifting branches of trees accompanies scratchy cassette recordings of Townes's disembodied voice, speaking to us from another place. The narrative sparseness of Townes's ballads, with their almost but not quite coherent tragic tales, is echoed in the film's structure, which stumbles through the events of Townes's life in a not quite linear fashion. The story is told through interviews clips embedded carefully within his songs, as the words can't really be understood apart from the music. In all this Brown succeeds in evoking the profound loneliness of life lived apart from the rest us, and the desperate attempts of others to find a way into that life. For me, the most moving image of the film is when Brown allows her camera to pan over a few of the letters from Townes's fans, accumulated by one of his producers, witnessing to just how much his music has meant to them, how it has saved lives, how it has helped to fill dark hours, and how it has served as a reminder that they are not suffering alone.
Be Here to Love Me