Ragtag Film Society has joined forces with five local community organizations in a new, formalized Community Partnership program. The inaugural group of partners is made up of:
The Asian Affairs Center at the University of Missouri
Boone County Community Against Violence
Four Directions at the University of Missouri
This program's primary collaborative project, The Show Me Series will offer free monthly community screenings at Ragtag Cinema throughout the coming year. The Show Me Series is a nod to both our long-established proclivity as Missourians to approach new things with a hint of skepticism (until we see it for ourselves, of course), as well as a challenge to show our community all the possibilities shared experiences with film can hold, including the potential to serve as a catalyst for conversations that move our collective pendulum closer to equity, inclusion, and unity.
The Show Me True/False communities film screening was created as a way to honor our community partners, and offer community members who have not joined us in the past the opportunity to get a taste of the Fest. As True/False is made possible by the incredible support of our community, and enriched by community partnerships, we are excited to show our deep gratitude with this event. 
The 2021 Show Me True/False film was Summer of Soul (…Or, When the Revolution Could Not Be Televised), directed by Ahmir "Questlove" Thompson. Group tickets are available to community organizations at a discounted rate on a first-come, first-served basis.
For information on all things Show Me True/False—contact Faramola Shonekan, Ragtag Film Society's Director of Community Partnerships & Education at faramola@ragtagcinema.org.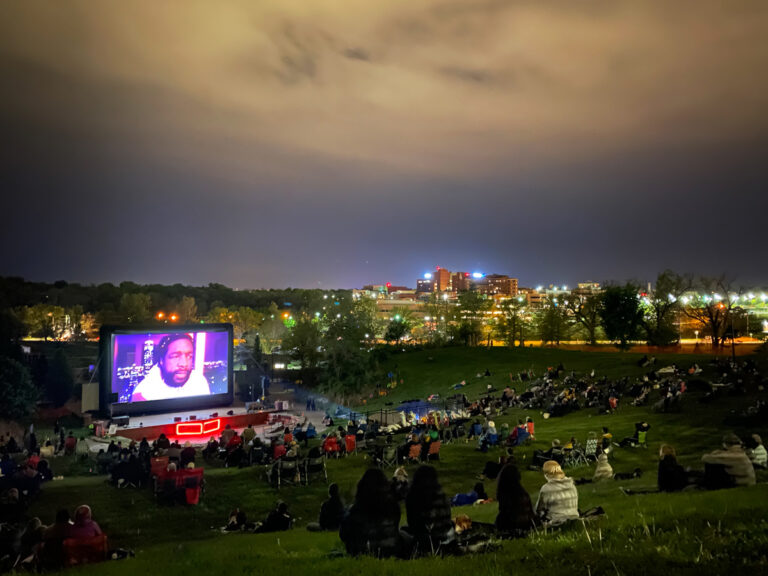 Missouri On Mic is a traveling audio storytelling booth that kicked off its journey around Missouri at this past Fest. In partnership with KBIA and the State Historical Society of Missouri, attendees had the opportunity to record brief stories, antidotes, and responses to provided prompts surrounding their experiences as Missouri citizens. Stories will be archived at the State Historical Society of Missouri, as well as play before films at Ragtag Cinema this fall. You can still have your story recorded remotely for the project by contacting KBIA at [email protected]