The Show Me True/False communities film screening was created as a way to honor our community partners, and offer community members who have not joined us in the past the opportunity to get a taste of the Fest. As True/False is made possible by the incredible support of our community, and enriched by community partnerships, we are excited to show our deep gratitude with this event.
The 2021 Show Me True/False film is Summer of Soul (…Or, When the Revolution Could Not Be Televised), directed by Ahmir "Questlove" Thompson. Community organizations purchased group tickets at a discounted rate on a first-come, first-served basis.
For information on all things Show Me True/False—from health and safety precautions, and seating, to transportation options—please visit our FAQ here. Still have questions? We've got you covered! Contact Kelly Famuliner, Ragtag Film Society's Director of Community Partnerships & Education at [email protected].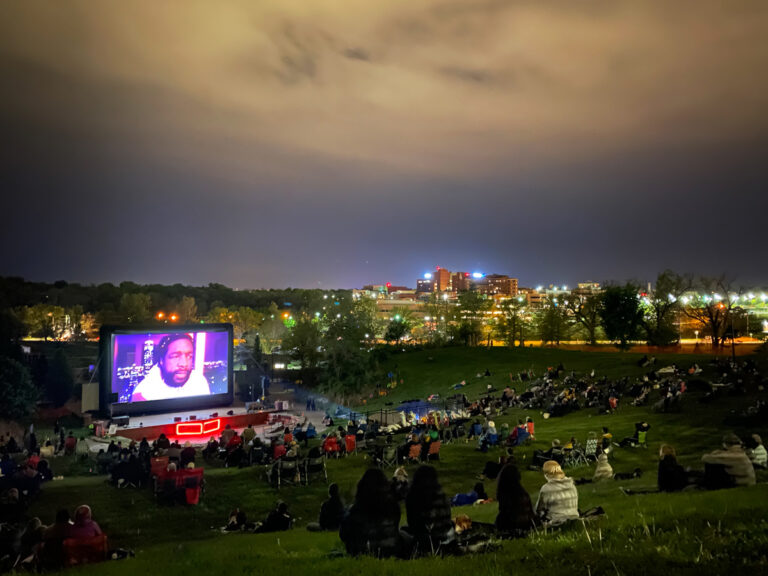 Saturday, May 8 & Sunday, May 9 / 12pm-6pm / Pavilion on the boardwalk over the lake at Stephens Lake Park
Missouri On Mic is a traveling audio storytelling booth that will kick off its journey around Missouri at this year's Fest. In partnership with KBIA and the State Historical Society of Missouri, attendees will have the opportunity to record brief stories, antidotes, and responses to provided prompts surrounding their experiences as Missouri citizens. Stories will be archived at the State Historical Society of Missouri, as well as play before films at Ragtag Cinema this fall. 
Session 1: Saturday, April 24, 2021; 10am-Noon (Zoom)
Session 2: Saturday, May 8, 2021; 10am-Noon (in person at The Blue Note)
Instructor: Josh Runnels
Cost: $10
There's a songwriter lurking somewhere inside you, peeking around corners, wondering if it's safe to come out. Now it is. This workshop is an invitation to let your inner songwriter step into the light!
Over two sessions, you'll work with local musician Josh Runnels to write and record a song. During the songwriting process, you'll learn about basic music theory, melodic writing, lyric writing, song structure, and more.
To participate in this workshop, no prior songwriting, singing, or recording experience is necessary. All you need to bring is an open mind, adventurous spirit, love for music, and an instrument. Whether a guitar, trombone, salt shaker, tissue box with rubber bands, or a tambourine, we've got a place for you! Each attendee will get a digital and CD copy of the collaborative song created during the workshop.